Innovation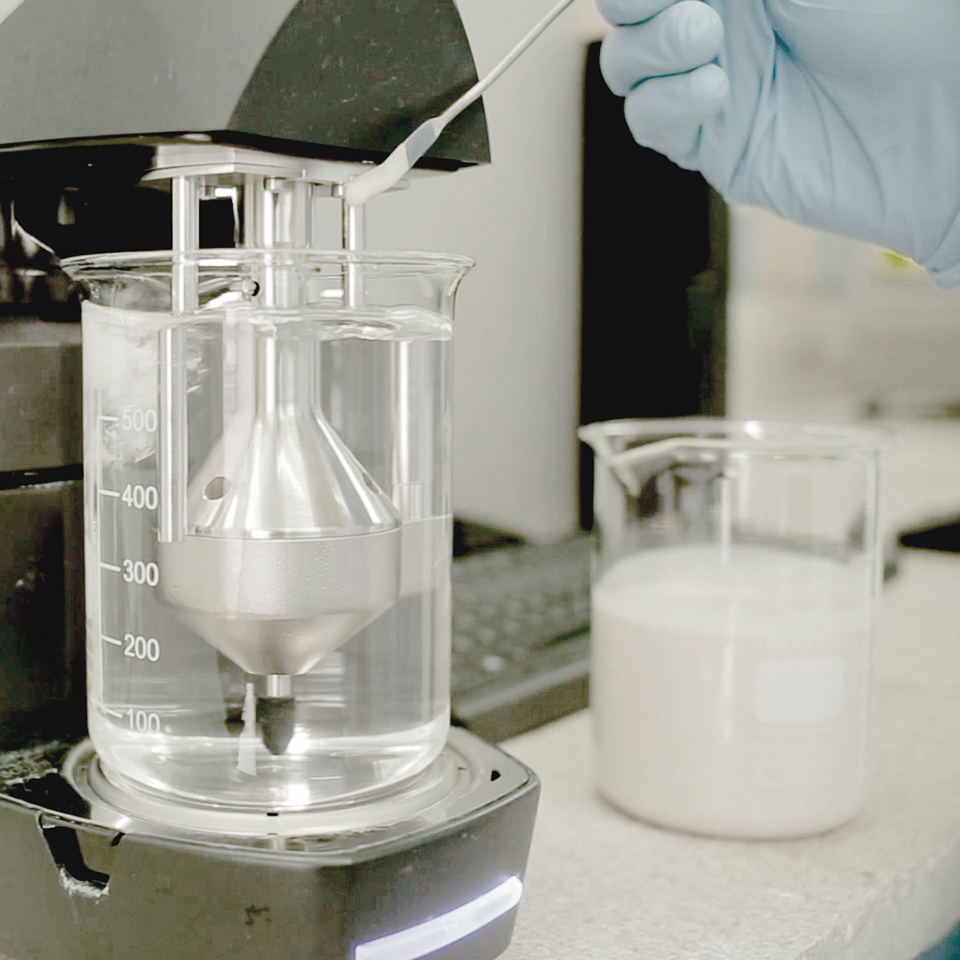 Research & Development
"Innovation is not only a goal, but a key driver of a new strategy. It becomes a direct consequence of actions taken towards a new the future within the company or facing new challenges in the market." Romano Minozzi Founder Innovation is directly connected with Research and Development when its foundations are based on a constant process of understanding the evolution of people's lifestyles, their preferences and needs. Our architects, designers and engineers are constantly committed to their mission: to create new products using innovative materials and colors combined with the newest technologies. Therefore researching becomes an essential step to develop new combinations of materials, rethink the design and also the functionality of the products. Other amazing projects developed by our R&D are the automated lines for the slabs and the technological towers which are mixers of raw materials. All the technologies developed and implemented within our group are unique in terms of concept, project and advanced technology. These projects are developed and carried out by our professionals, yet internationally certified.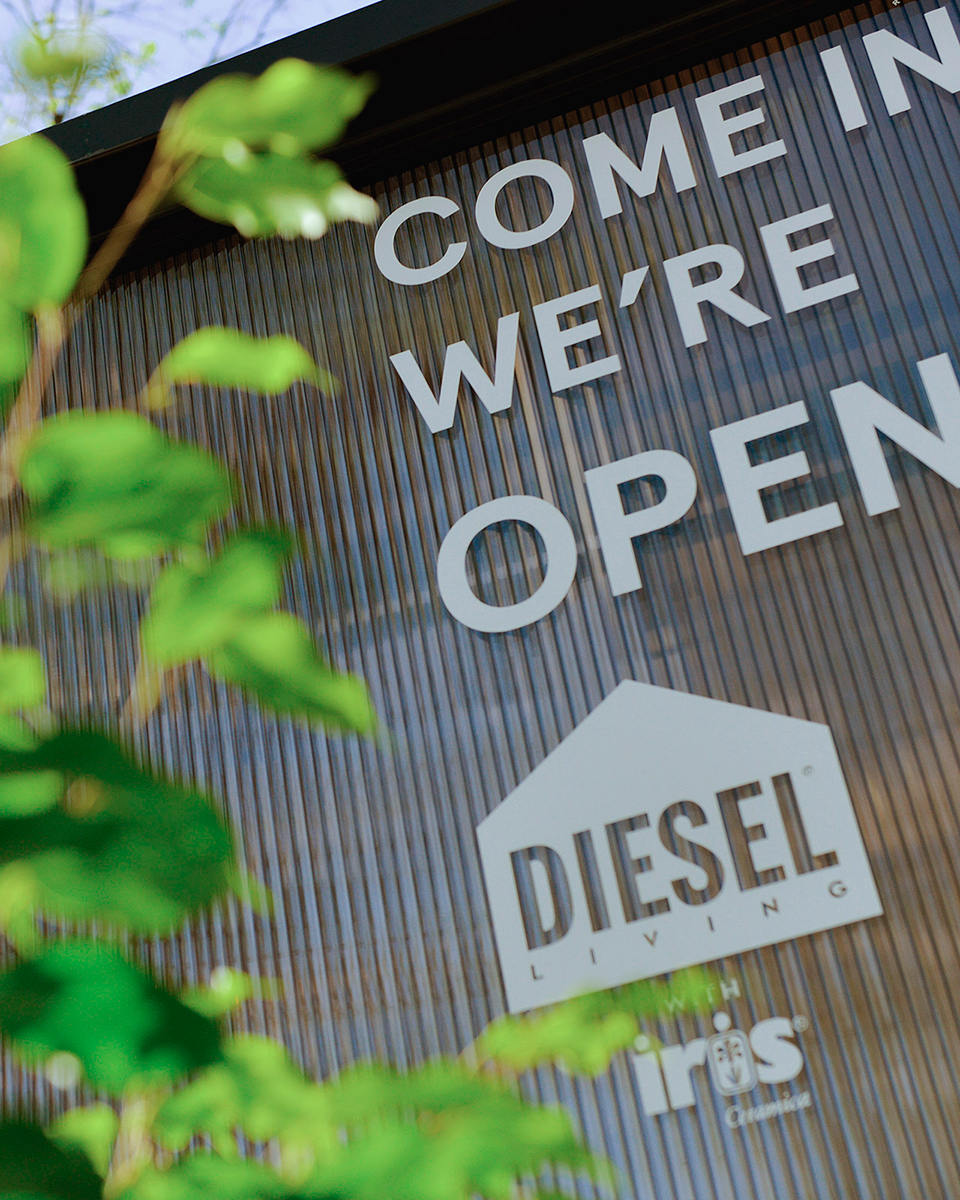 Business Partnerships
The first class partnerships that Iris Ceramica Group has developed with successful brands reinforce the strength and the desire to reach for excellence in order to meet the customers' needs through new ideas, new concepts of ceramic applications. Having this concept of partnership, Iris Group contributed with its technological expertise and Diesel, the leading brand in the fashion industry, brought their international concepts of creativity and style. From this collaboration, Diesel Living was created to challenge the boundaries of new floors and coatings inspired by the industrial and metropolitan colors and textures such as special concrete surfaces or burned woods that are placed together mixing different colors and textures. From another amazing partnership with the Spanish company TPB (Top Porcekanik Barcelona) and Iris Ceramica Group expertise in kitchen countertops that the brand Sapienstone was created. The combination of the technology from both companies created the first and only countertop capable of acting as an induction cooking method directly integrated into porcelain stoneware slabs. This is a superb product featuring the latest technology in magnetic induction, with touch sensors on the same surface, allowing the countertop to become instantly a cooking surface. A unique and absolutely innovative product.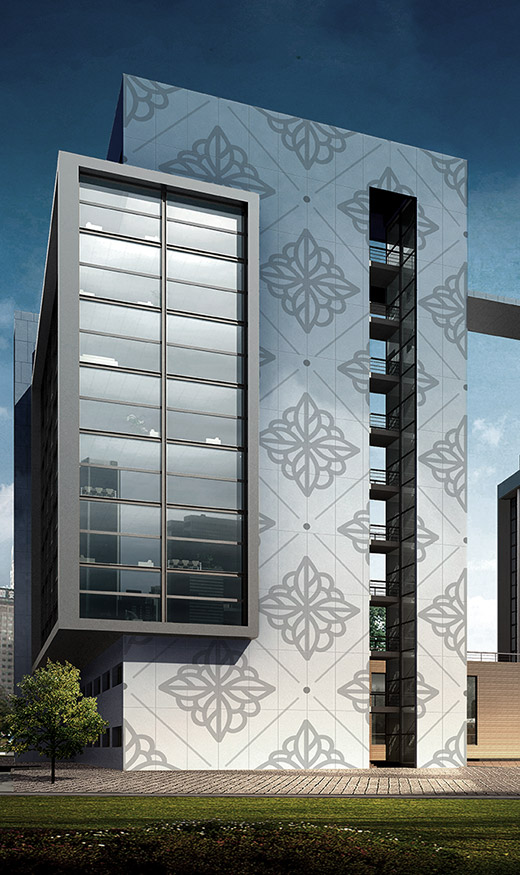 DYS
The most comprehensive, flexible decorating service – on demand – for large ceramic slabs. "Design your slabs" is a revolutionary new hi-tech service that lets you apply any image or illustration to large-sized ceramics.