Products and Services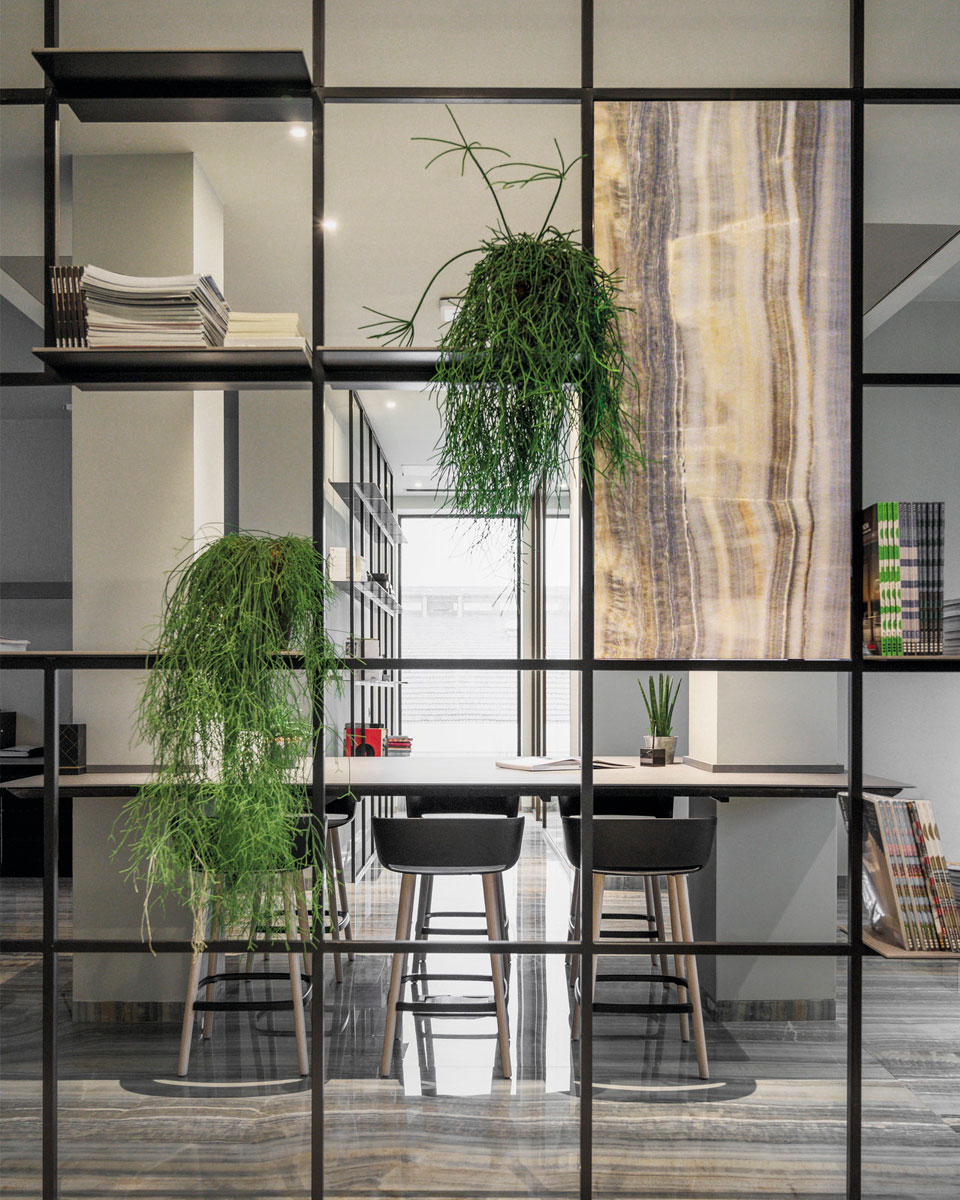 Interior Design/Furnishings
Everyone's crazy about ceramics! No longer mere tiling but a crucial design feature for interiors and exteriors. Ceramics take center stage with a multitude of functions and applications. With the latest technology, craftsmanship and superb product quality, there's no limit to designer's and customer's ideas. Iris Ceramica Group companies have developed their know-how to maximize the potential of this multi-faceted, versatile product. In interior design this results in SapienStone tiles for kitchen counter tops with ultra-realistic veining never seen before, or a total look for bathrooms with countless customizable combinations for washbasins and shower trays which complement wall and floor tiling. With the same meticulous attention to style and aesthetic cohesion, outdoor use includes garden furnishings, wellness areas such as saunas or swimming pools, and even refurbishing town squares and public space.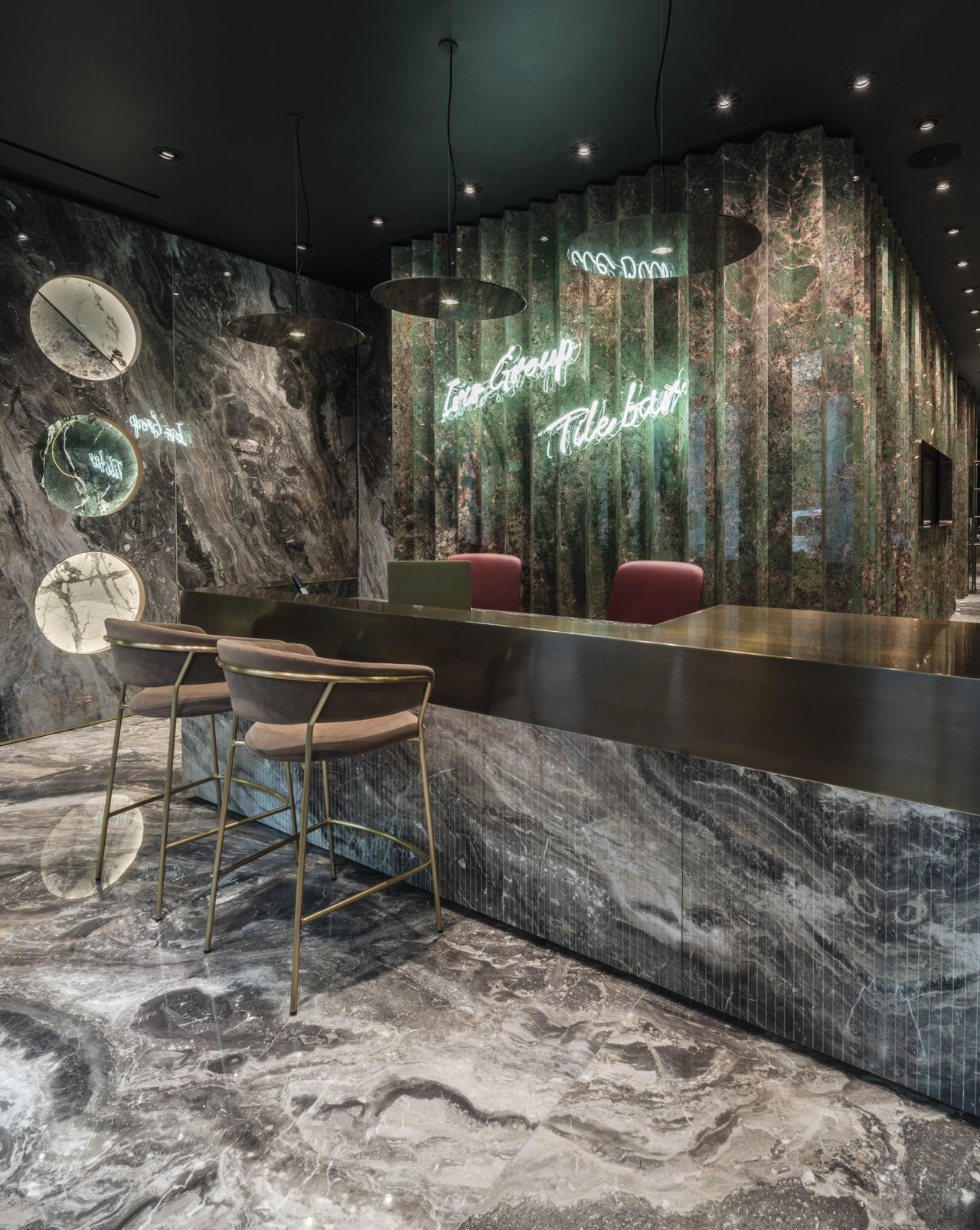 Floor and Wall Coverings
The purity of primordial nature and the appeal of the culture of typically Italian beauty are some of our biggest sources of inspiration. Every day we open our minds and let the needs and desires of our stakeholders become new material to be shaped into exclusive, functional, high-performance coverings. All Iris Ceramica Group collections offer infinite solutions for floor and wall technical ceramic and porcelain tiles which combine exceptional performance with distinctive aesthetic style. The extensive range of floor and wall tiling from the Group's brands' fully meets the needs of contemporary architecture, providing functional interior and exterior design solutions, suitable for use in residential, commercial, contract or industrial sectors. The entire range lends itself to the most diverse areas, including shopping centers, stations, airports, credit institutions, corporate headquarters, trade fairs, hotels, restaurants, and spa and wellness applications.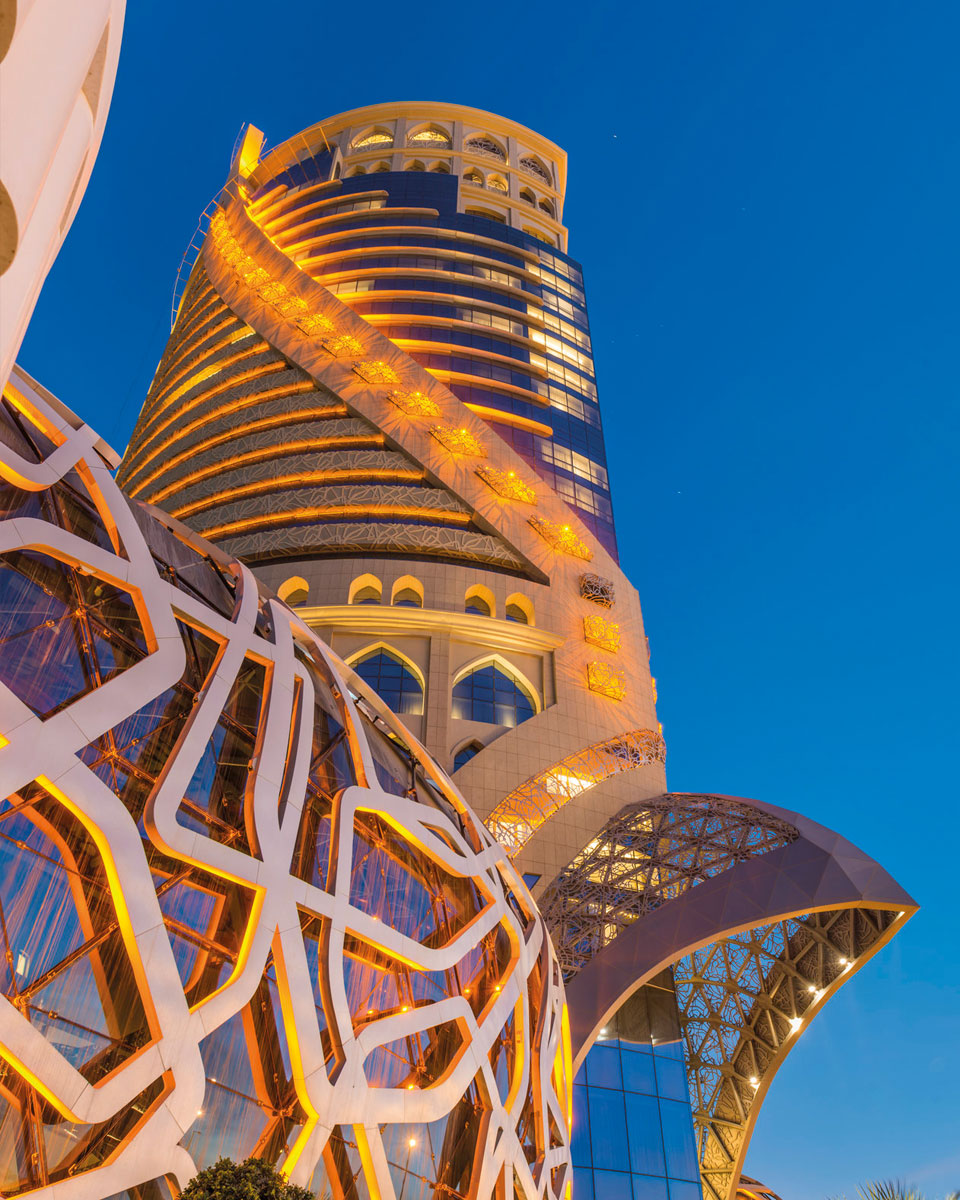 Personalized Projects
Much more than mere surfaces, in our projects we aim to immerse our customers in a tactile world of unique feelings and sensations. Customizing each proposed design is a signature feature of our customer service. The Group's companies and teams responsible for developing each project analyze and suggest the ideal materials, dimensions, surface finishes and most efficient cuts for specific requirements. Water-jet cutting and laser engraving techniques, combined with the creativity of the Group's designers, make each project bespoke and confer added value. In response to the ever-increasing preference for unique tiles, we recently launched DESIGN YOUR SLABS, a new high definition printing system that unlocks the full potential of latest generation digital technology. Providing on-demand custom-designed ceramic tiles depicting any subject, the system has been developed to meet our clients' individual expectations and requirements for any project.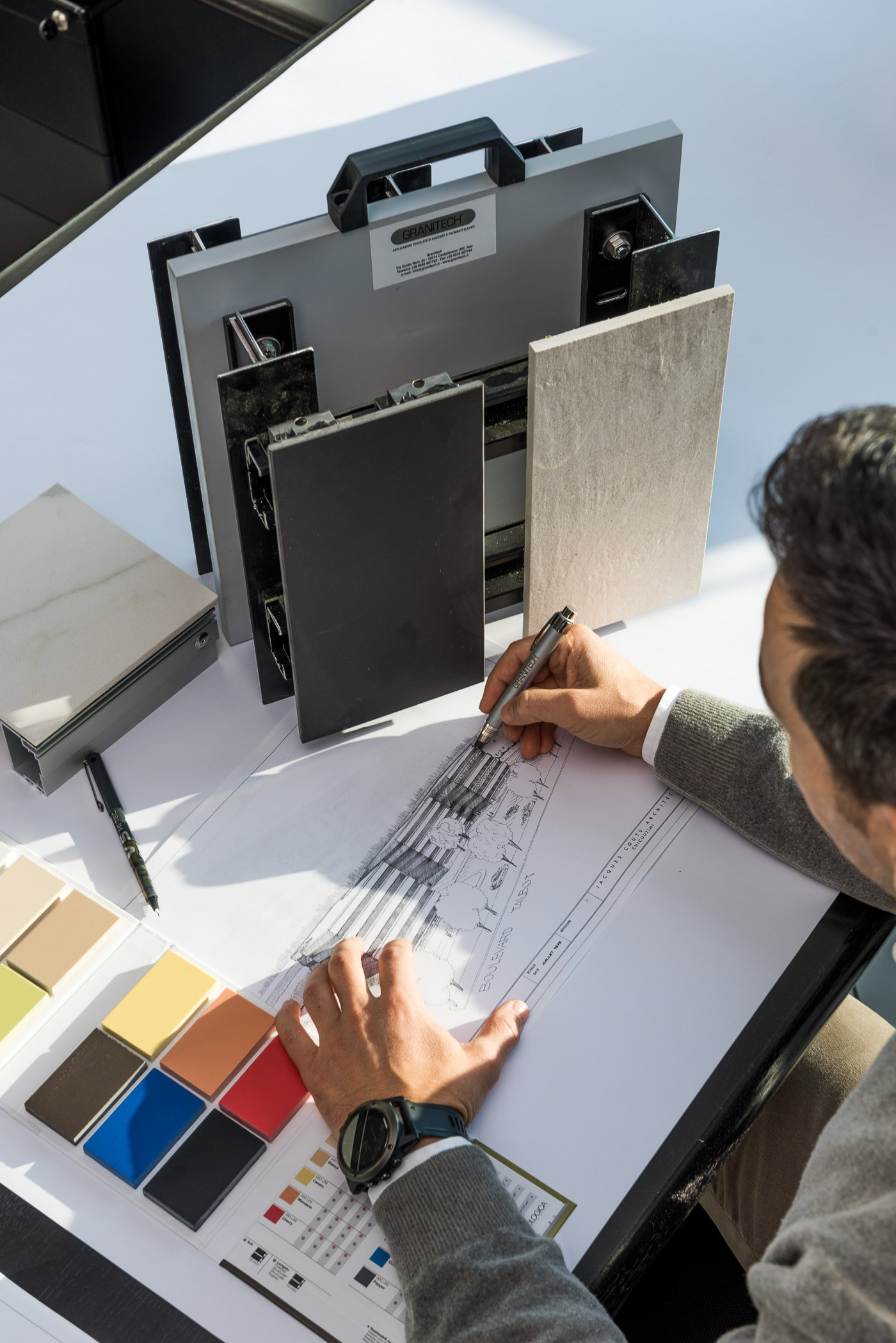 Innovative projects: Technology & Quality
Almost 10% of our annual turnover is re-invested in research and development since we are certain nothing is more important than looking to the future with confidence. Innovation is not just a goal, but is central to our corporate strategy. Taking the raw material and inventing a new tomorrow based on research, new technology and social responsibility each time creates a deep perception of innovation in ceramic products. The Group's companies provide highly qualified teams to support clients' architecture projects, on all aspects related to the building design and in respect of engineering more complex parts and applications. Whether large raised floors, ventilated facades for a skyscraper or interior tiling in a cruise ship, our designers' expertise, precision and meticulous attention are available to support the technical work and installation of the materials, identifying and implementing the most effective and advanced solutions.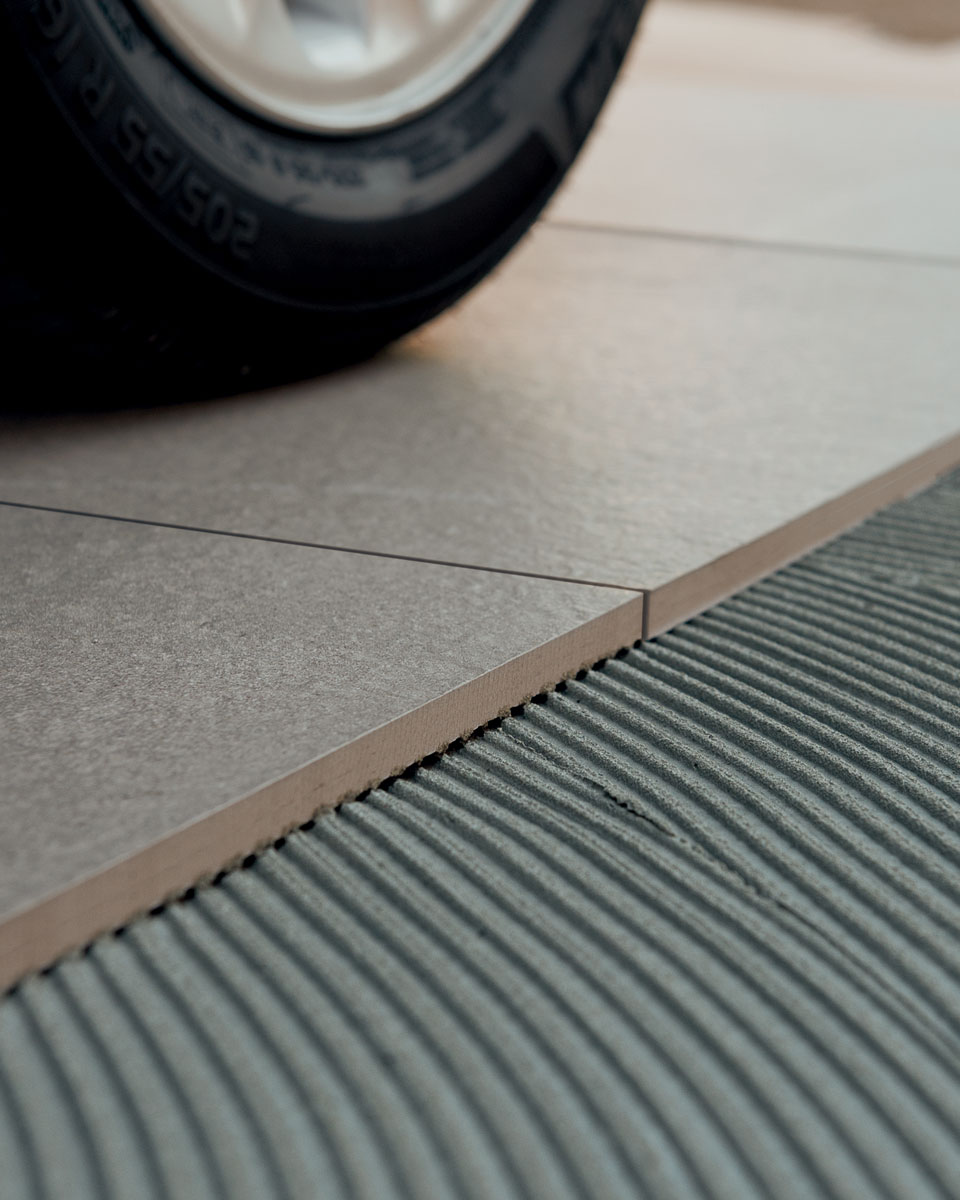 Flooring Installation
Ceramics' durability and resistance are just some of the properties that have dispelled any uncertainty in building design and rejuvenated contemporary architecture. Ever greater focus is placed on floor tiling, either laid on the ground or raised, and to cladding ventilated facades due to this extraordinary material's great potential. Installation is the final but no less important, phase of the process of carrying out the work, especially when using 300 x 150cm large format tiles. The Group's specialist personnel who handle and work with these immense new formats have developed specific expertise which we make available to installers and clients, through both training and/or direct on-site support.