R&D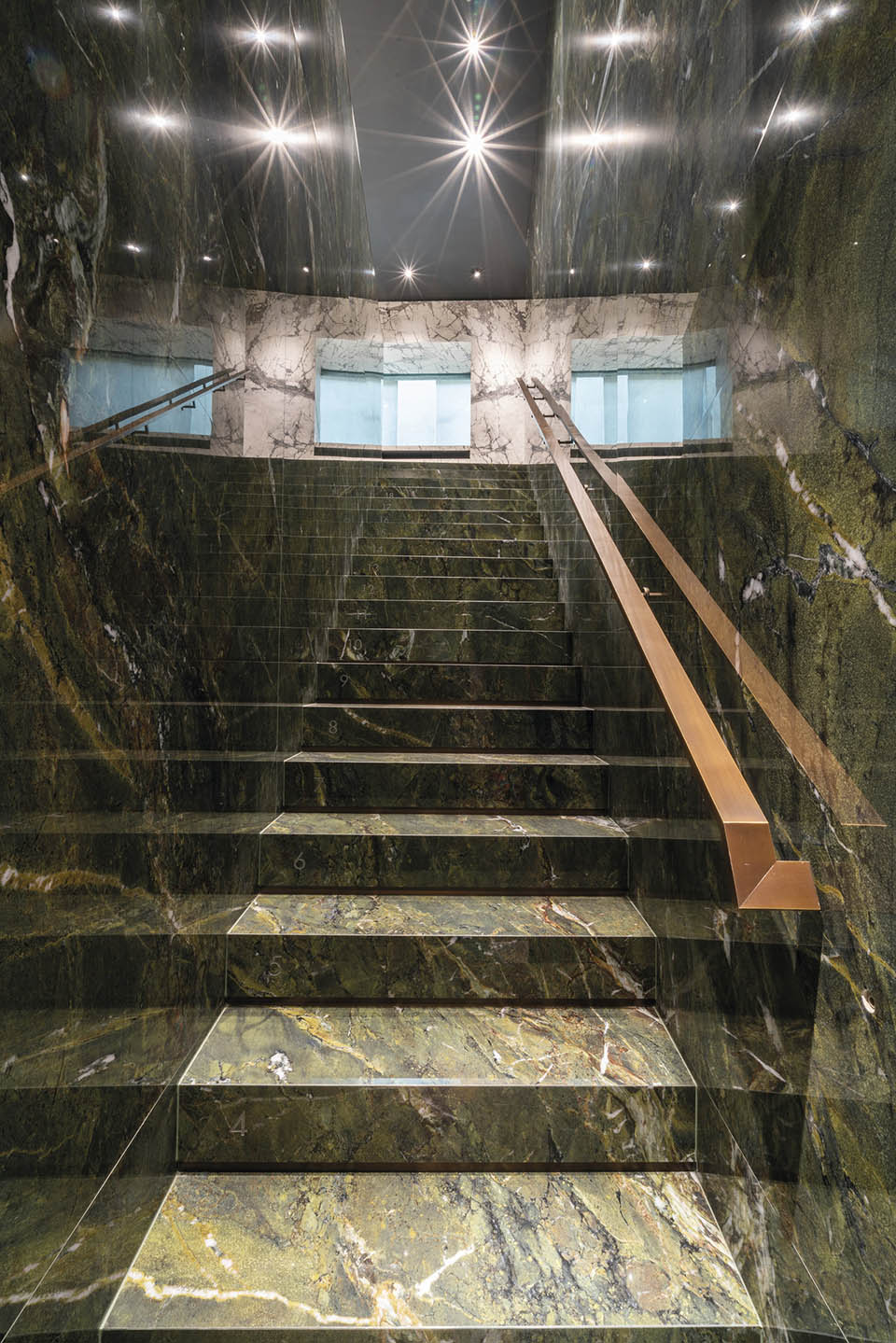 Large-format tiles
Iris Ceramica Group's brands have always offered high tech solutions, becoming a point of reference in terms of launching new technology. The first large format tiles were 3 meters high and 1.5 meters wide, an amazing achievement from our professionals at the time. This new architectural concept has offered to the market a new possibility, to get even larger panels from time to time. A product that offers maximum freedom and minimum restrictions.

As a consequence of this new achievement, the market was expecting to get even larger panels from time to time. So, large-format panels are considered to be product that offers maximum freedom and minimum restrictions. Moreover, the advantages of large panels are basically the fact that this product allows you to customize floor and wall coverings.

Thanks to many years of research from our professionals combined with the desire to create new things and the ability to innovate, Iris Ceramica Group has been able to combine the ceramic tradition with technology respecting the environment and being sustainable. Furthermore, these achievements have allowed our companies to be inventive and important for architecture and design. Iris Ceramica Group has also brought the first porcelain tile to international markets, offering an area of 4.5 square meter per a single panel with an impressive thickness of only 6 millimeters.

Large-format panels are perfect for floor and wall covering with solutions that recall natural materials such as marble, stone, granite or wood. They can also become a real item of furniture: surfaces for tables, sliding doors, ceilings, backlit wall panels, etc...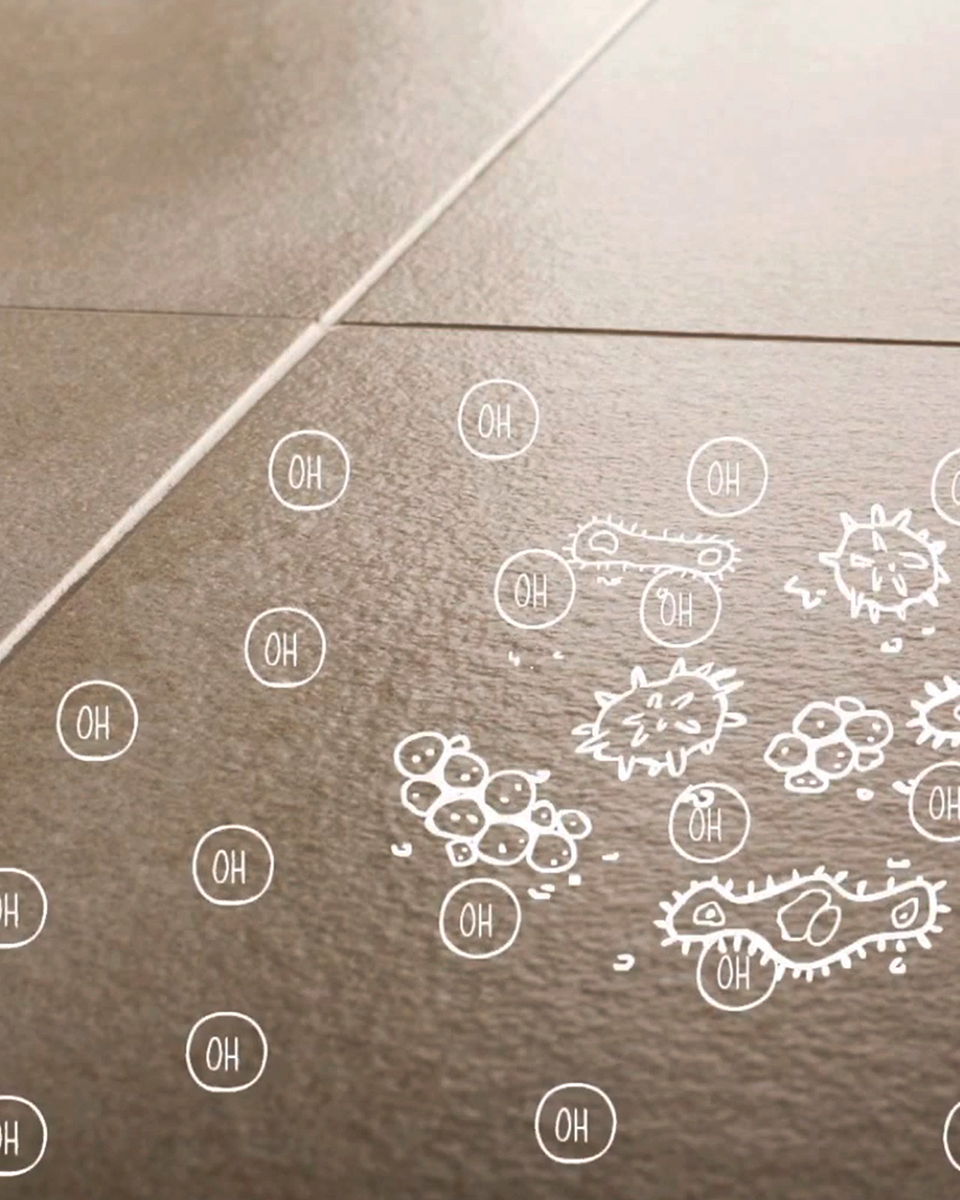 Active
"Our commitment is to improve the environment around us!" Iris Ceramica Group's companies have developed a new production method focusing on new materials and active ingredients that could represent the group's contribution to a sustainable environment. This production method allowed the company to manufacture ceramic flooring and ceramic wall coverings with antibacterial and antipollution agents. From this process of research, the product Active Surfaces was created.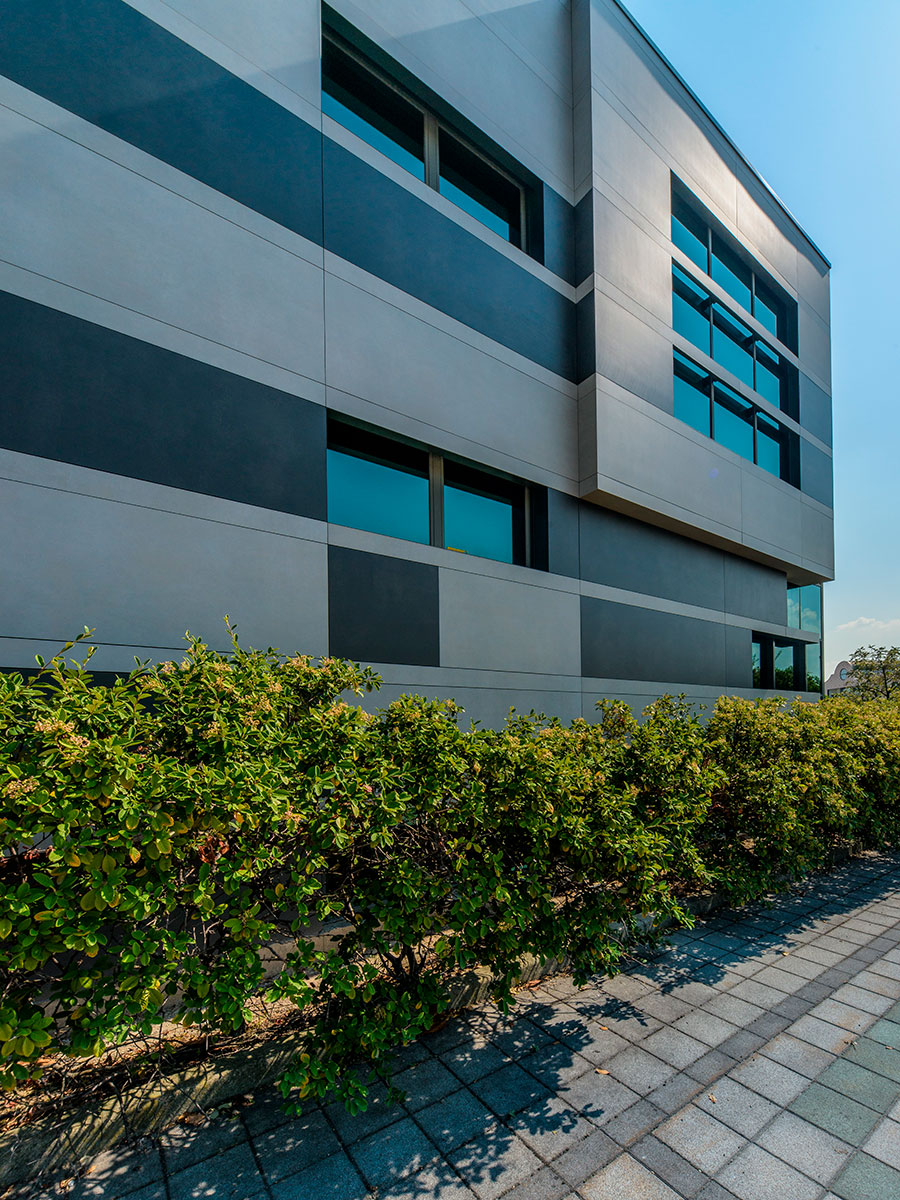 Ventilated Walls
Ventilated walls are the most effective technology for addressing the issues of thermal, acoustic insulation and humidity protection against the combined action of wind and rain, neutralizing the effects of water beating on the walls and keeping the brickwork dry.
In terms of heat and energy, the Iris Group ventilated walls can reduce heat in a building during summer by retaining the heat, resulting in thermal insulation layer (comprised of waterproofed insulation) and much lower air conditioning costs.

The ventilated walls can be also called wall claddings, so it has high-quality aesthetic features and undeniable thermal-acoustic insulation benefits to the protection of a building against combined rain and wind by neutralizing the effects of swirling water on the wall and keeping the wall structure dry.

This innovative layered system exploits a 'chimney effect' in the cavity, offering effective natural ventilation that results in a more comfortable environment.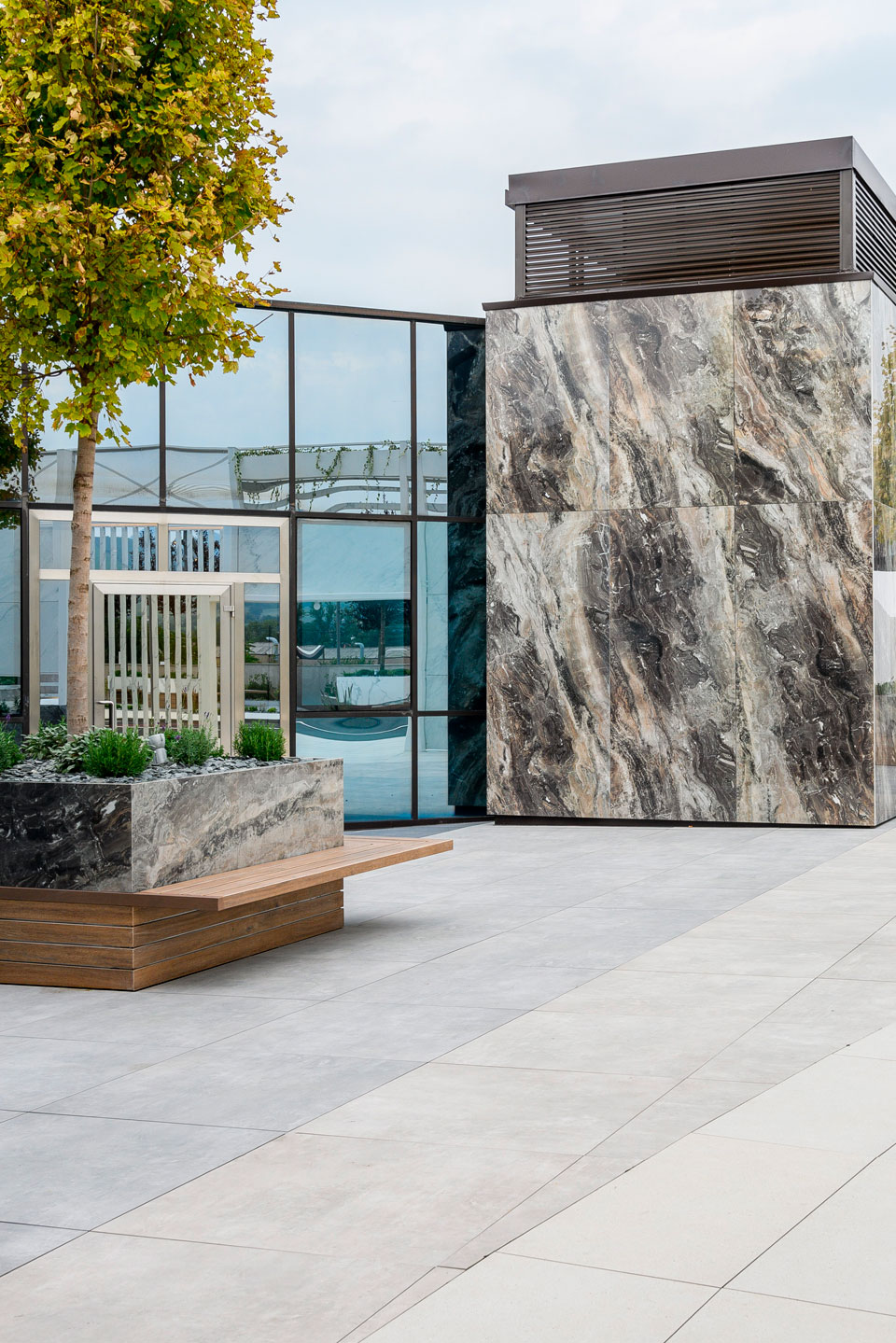 Floating Porcelain System
A Floating Porcelain System is designed to meet a range of needs in a work environment with many engineering systems. The floor surface, raised above the construction slab, creates a sub-floor which becomes a technical area for cabling and connections of all kinds and can be also used for the ducts of hot and cold air.

This system allows rapid, effective maintenance as the system (with no adhesives) can be uninstalled easily, without modifying any brickwork, making work quicker and reducing costs.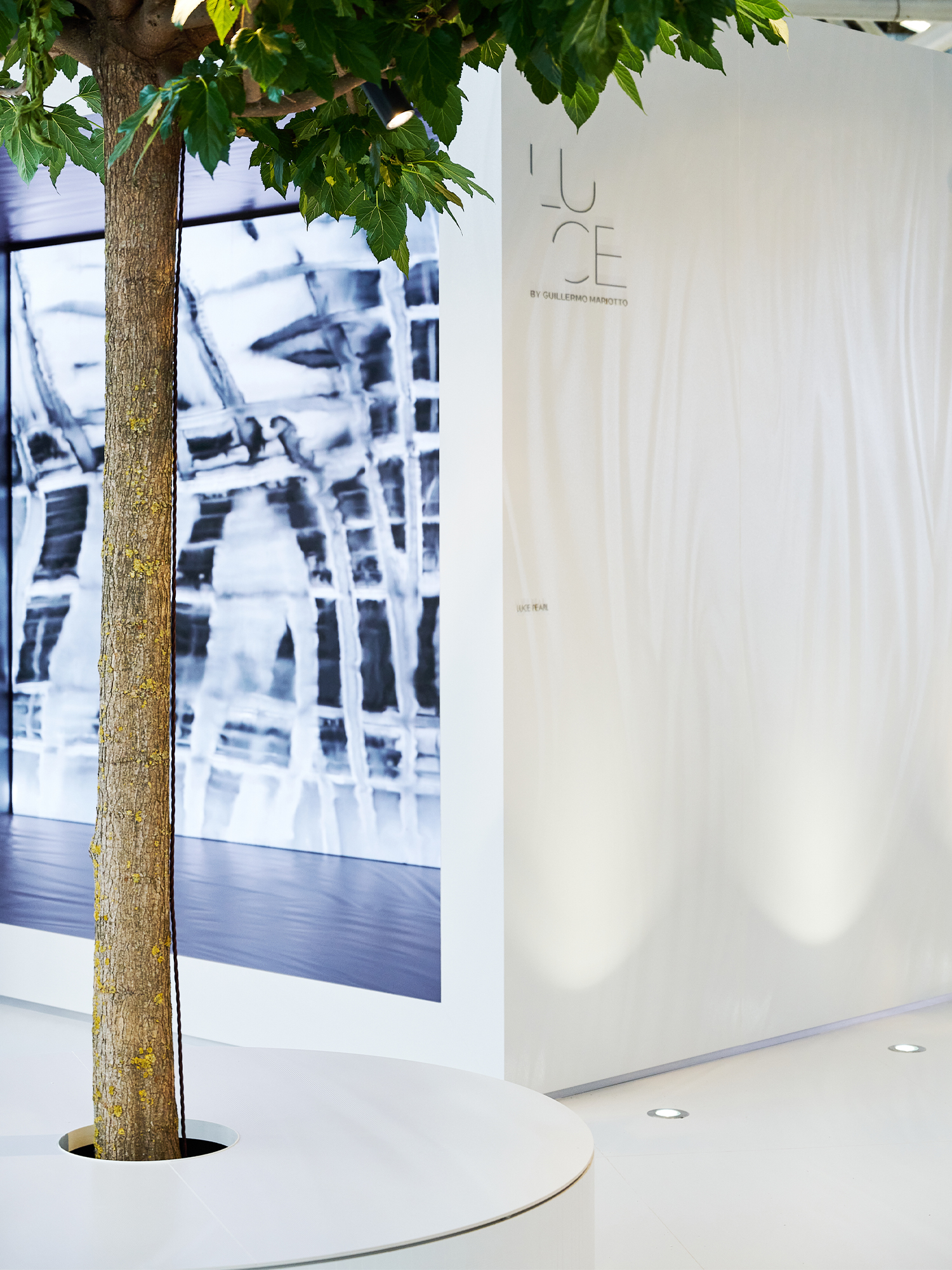 LUCE by Guillermo Mariotto
Luce is a surface with a thousand ever-changing and iridescent faces: a new interpretation of ceramics. A project combining technological know-how, noble ceramics and the creative talent of the designer, translating the great power of communication of light into ceramic surfaces with a 3D effect.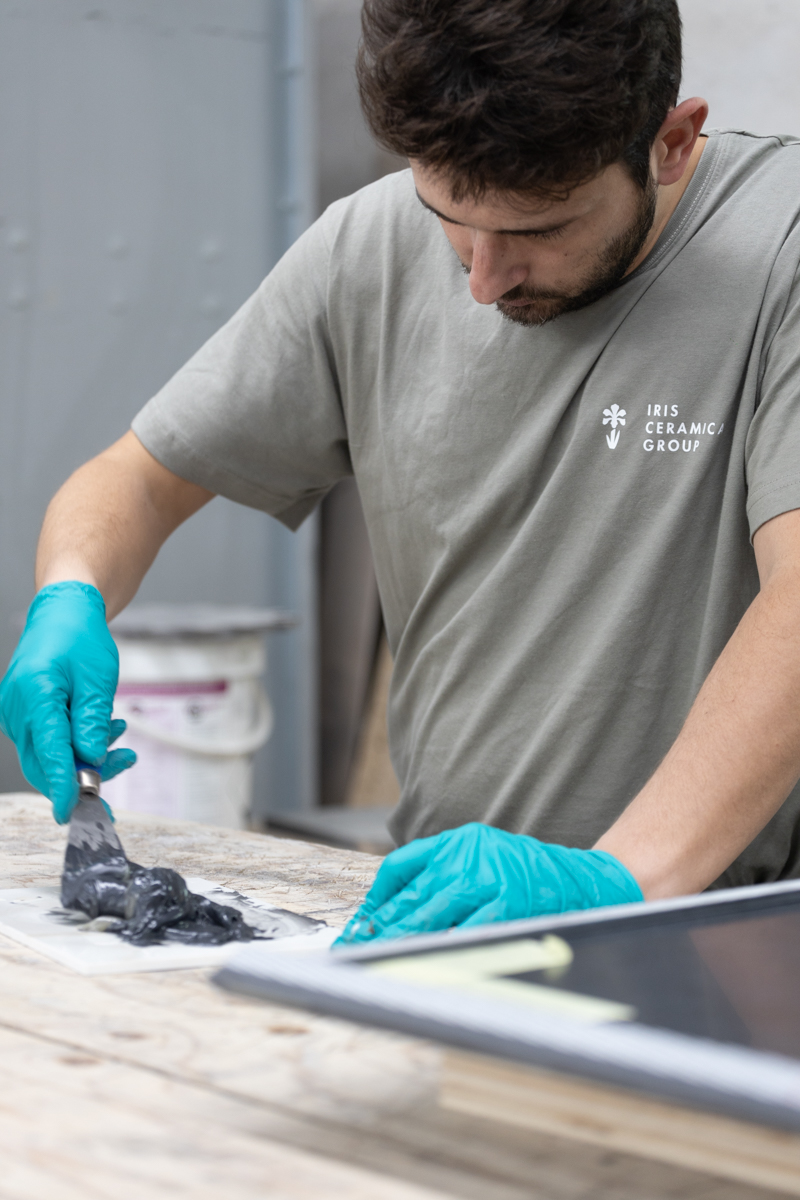 ICG ATELIER: THE IRIS CERAMICA GROUP CREATIVE LABORATORY
Where creativity meets innovation and tailor-made tradition
Tailor-made craftsmanship: ICG Atelier is an example of excellence, where ceramic know-how blends with art and experimentation, bringing life to unique pieces that meet the demands of the most discerning customers. The constant innovation and evolution of processes is part of the Group's DNA; we are constantly committed to re-engineering ceramics in order to supply solutions that improve the interaction between humans and the environments they live in.