NEWS FROM IRIS CERAMICA GROUP AT THE FUORISALONE IN MILAN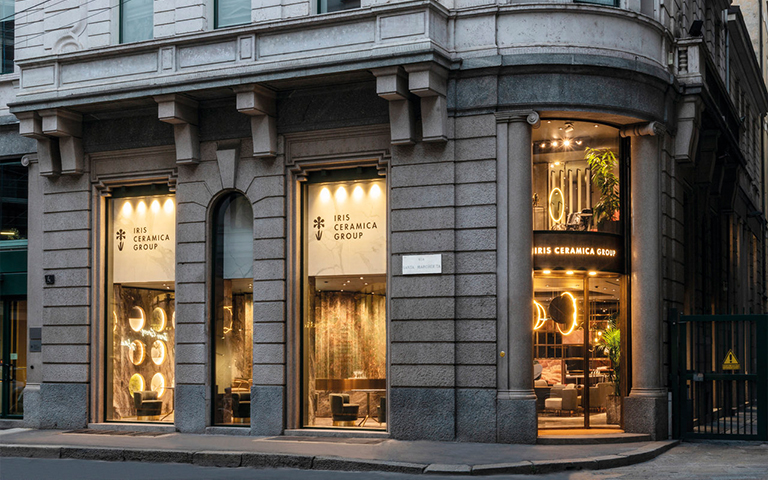 From 6 to 12 June, Iris Ceramica Group is taking part in the FuoriSalone in Milan with a programme packed with events on the future of architecture: some exciting experiences in the Flagship Store in Milan.
Throughout the FuoriSalone, you can visit "Corpi di Luce", the exhibition inspired by the collection Luce by Guillermo Mariotto, blending design, fashion, photography and cinematographic art to talk about the noble and eclectic soul of ceramics. A project that investigates the unique relationship between dynamic and static dimensions, between the optical and tactile relationship of material.
On 7 June, the second meeting of Road to Cortina will be held, talking about the Olympic and Paralympic Winter Games with architects and stars of the sports world, and discussing the issues of urban regeneration, real estate development and contract investments.
On 9 June, the 24th episode of "The Architects Series –A documentary on: CZA" with the lecture entitled "Time and Architecture, or The Campsite Shower Theory" held by  Cino Zucchi, Chief Architect at Cino Zucchi Architetti.
The Group's presence also continues at the Salone, featuring the new Seventyonepercent (Milano Rho, Stand Hall 22 – Stand D22) and Diesel Living with Iris Ceramica (Milano Rho, Stand Diesel Living – Hall13 C11/D14).
Stay Tuned!
Iris Ceramica Group Flagship Store
Via Santa Margherita, 4 Milan
FuoriSalone 6 -12 June 2022 / 10am – 10pm
Opening by invitation: 6 June at 6pm