IRIS CERAMICA GROUP IS SUPPORTING SAVE THE CHILDREN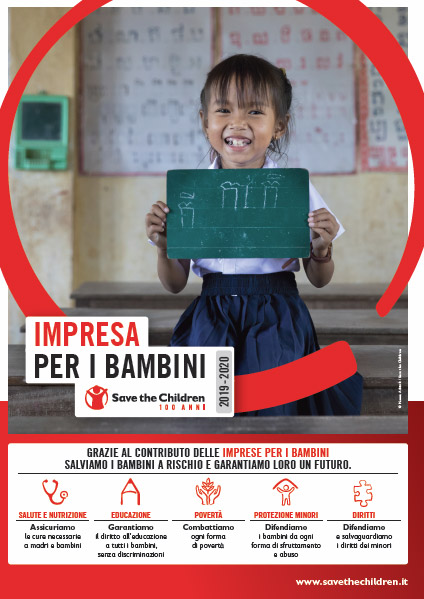 Iris Ceramica Group Holdings has decided to support the new "Light up the Future" project by Save the Children, the largest independent international charity that has striven to improve the lives of children since 1919.
The initiative aims to give publicly abandoned places in disadvantaged areas back to the children. Save the Children is creating "Points of Light" or education centers in these areas, where families and children can take advantage of various activities such as study support, art and music workshops and physical activities. They will also be able to access reading support, new technology and parenting education, together with educational, pediatric and legal advice.
Iris Ceramica Group's contribution will go, in particular, to Points of Light in Palermo and Naples. In these centers, children from 6 to 16 can attend workshops in painting, music, sports and the responsible use of media, as well as taking advantage of the library and education support.
The support provided to Save the Children by the Holding Group, market leader in the manufacture of porcelain tiles and technical ceramics, reflects its commitment to social responsibility, firmly oriented to safeguarding the environment and promoting individual and collective well-being.