IRIS CERAMICA GROUP IS A RENAEL PARTNER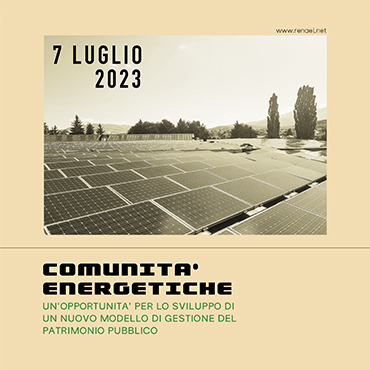 Iris Ceramica Group announces its partnership with RENAEL at the National Convention on Energy Communities, inaugurating the 2023 convention season
RENAEL – Rete Nazionale delle Agenzie Energetiche Locali is Italy's national network of local energy agencies, committed to promoting the exchange of experience and good practice among its members. The organisation underlines the role of local agencies and authorities with the goal of involving all key players in energy management at the European, national and local levels.
As part of its work promoting the energy transition and spreading awareness of its importance, RENAEL organises a series of activities including three national and international conventions for institutional, national and European partners, public authorities, and academic, social and cultural players.
The first Convention on Energy Communities – an opportunity to develop a new model for management of public assets – takes place on 7 July in Genoa. The nation-wide event offers an opportunity to take stock of the current state of renewable energy communities (RECs) and the potential of shared energy in general, with a focus on best practices and business models applicable to the field, in order to promote self-consumption all over the country.
It will be followed by two more international events in October: Renael Green Horizon in Rome, and Grafting Cities in Modena.
The partnership between the Iris Ceramica Group and RENAEL testifies to the Group's commitment to a better present and future through initiatives promoting the transition toward renewable energy and expressing its strong desire to lead the way in this form of cultural change.