IRIS CERAMICA GROUP FOR THE ARCHITECTURE DRAWING PRIZE 2022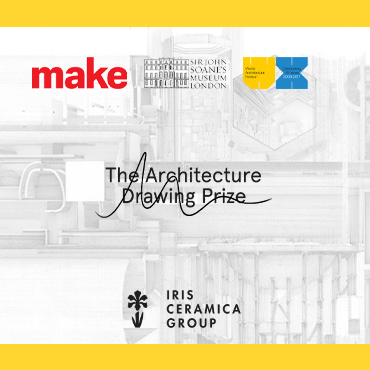 Iris Ceramica Group is proud to be the Main Sponsor of The Architecture Drawing Prize, organized and promoted by Make Architects, Sir John Soane's Museum of London together with the World Architecture Festival (WAF). The Prize aims at celebrating the architectural drawing, for reflecting on and exploring how it continues to advance the art of architecture today. It embraces the creative use of digital tools and renderings, while recognising the enduring importance of hand drawing.
Until 23 September, entries of all types and forms are allowed, from architects to designers and students from around the world in three categories: hand-drawn, digital and hybrid. The panel is composed of authoritative members, including our CEO Federica Minozzi together with the Director of Sir John Soane's Museum, Bruce Boucher; artist Pablo Bronstein; Founder of Lily Jencks Studio, Lily Jencks; artists Ben Langlands & Nikki Bell; Senior Partner at Foster + Partners, Narinder Sagoo and Founder of Make Architects, Ken Shuttleworth.
The shortlist and winners will be decided in October and then go on display at the World Architecture Festival in Lisbon from 30 November to 2 December 2022. The Overall 2022 Winner will be announced at the preview of The Architecture Drawing Prize exhibition at Sir John Soane's Museum, which will run from February 8 to May 7 2023, and feature a selection of winning and shortlisted entries.
Floornature is the associate European media partner.
Find out all the details and submit your entry at https://worldarchitecturefestival.com/live/en/page/drawing-prize.