THE SURFACE OF WONDER
Luce is a surface with a thousand ever-changing and iridescent faces: a new interpretation of ceramics.
A project combining technological know-how, noble ceramics and the creative talent of the designer, translating the great power of communication of light into ceramic surfaces with a 3D effect.
Designed to bring life to something never seen before, imagining a surface that reflects the light, absorbing the colours and returning them transformed, Luce is a surface that changes according to the angle it is seen from and which seems to move like a soft, gracefully worn fabric. A surface so amazing that, looking at it, you can't help reaching out to touch it, to discover its secret.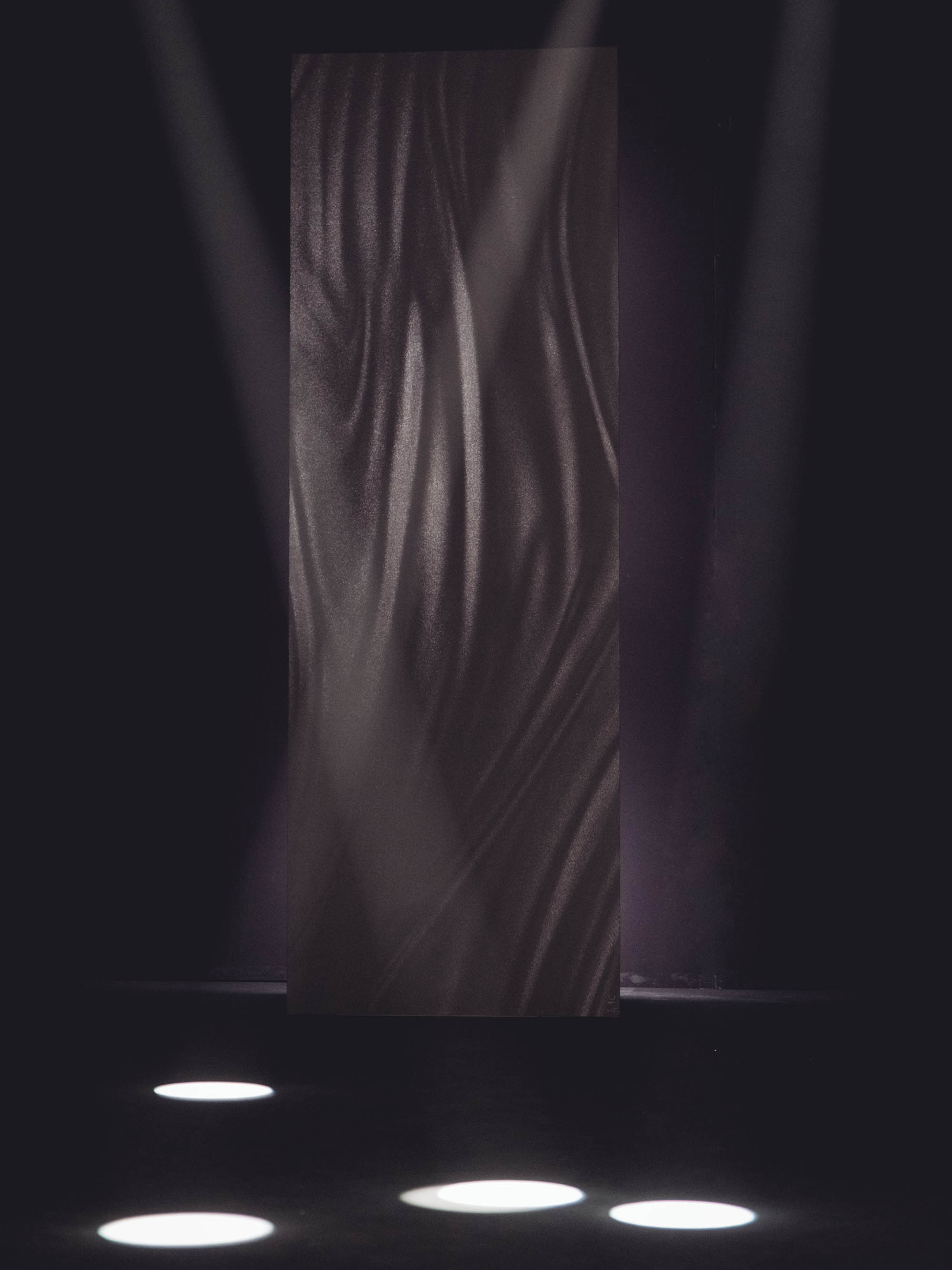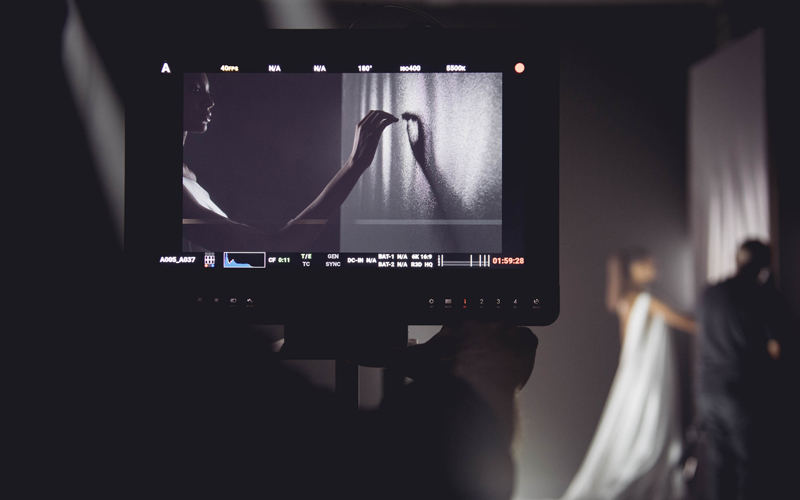 BORN TO SURPRISE
How we achieved this effect is an industrial secret that the Iris Ceramica Group R&D team protects with the utmost care: the research into the right composition of raw materials and precious ingredients, which when fired create the perfect alchemy, is the original formula of Luce. A surface that captures and confuses the onlooker thanks to technique, science, creativity, knowledge and a high aesthetic culture.
GUILLERMO MARIOTTO
The Designer and stylist - who is a great expert and connoisseur of the effect of wonder - with Luce has taken ceramics beyond the boundaries of matter, starting precisely from what matter is composed of.
The earth it comes from is transformed into a broad surface that becomes duchesse satin: a soft, rich, precious and sophisticated silk that creates and reflects its surroundings, changing and creating light. Where light means joy and well-being.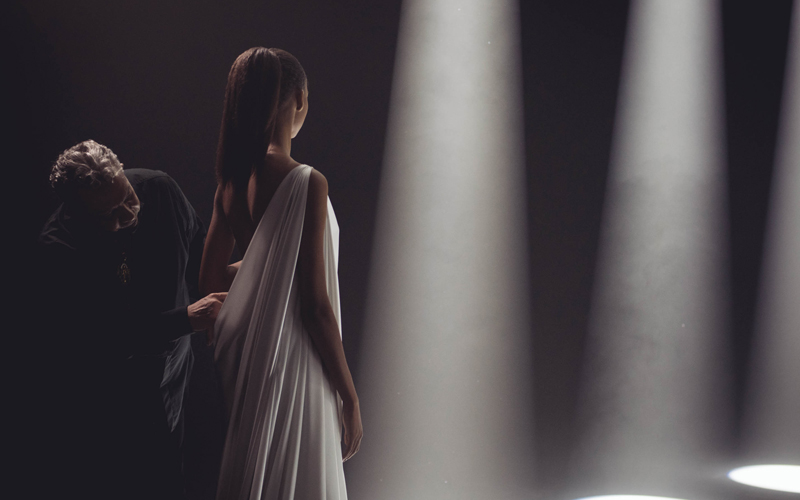 A SURFACE WITH A SOUL
Luce is the result of tailored haute-couture applied to ceramics. A surface with a soul, processed to aesthetic perfection to embody the authentic essence of beauty.
A surface to admire, a poetic inspiration for designers, paving the way for new trends in the world of architecture and interior design.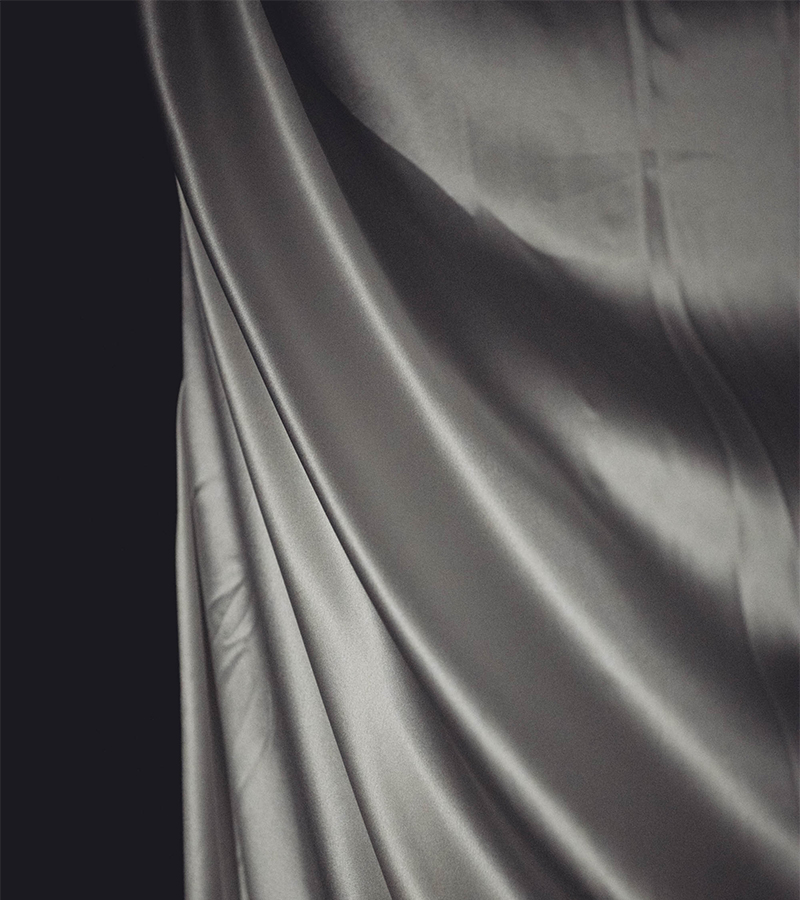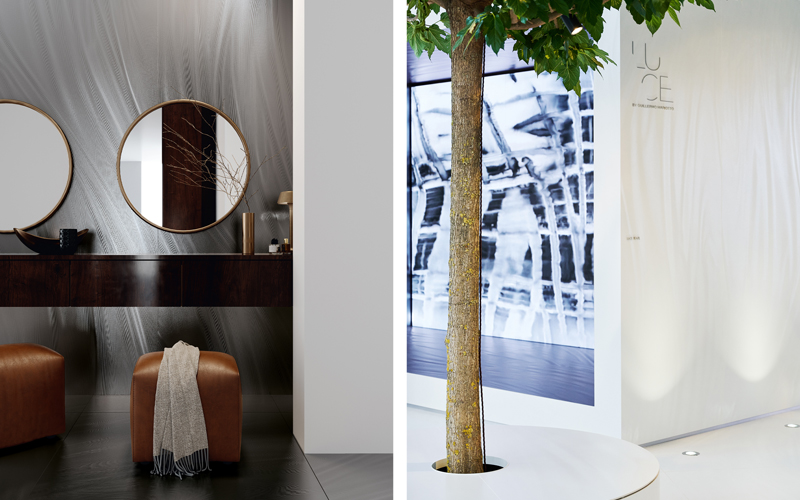 APPLICATIONS
Designed for both indoor and outdoor applications, Luce is an authentic tale of creativity and innovation, ideal for both commercial and residential settings and external façades, architectural projects and prestigious urban redevelopments. Moreover, it is also suited for furnishing complements and accessories thanks to the functionality and versatility of the material, the undisputed star of contemporary design.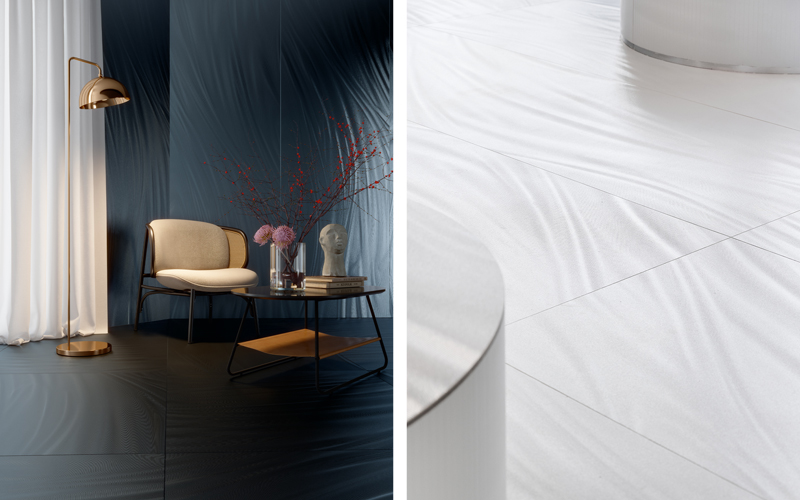 TECHNICAL INFORMATION:
Collection: LUCE
Material: porcelain stoneware
Designer: Guillermo Mariotto
Sizes: 300x100, 100x100 cm
Thickness: 6 mm
Colours: Luce Pearl, Luce Black, Luce Blu, Luce Gold, Luce Silver, Luce Grey
Finish: natural