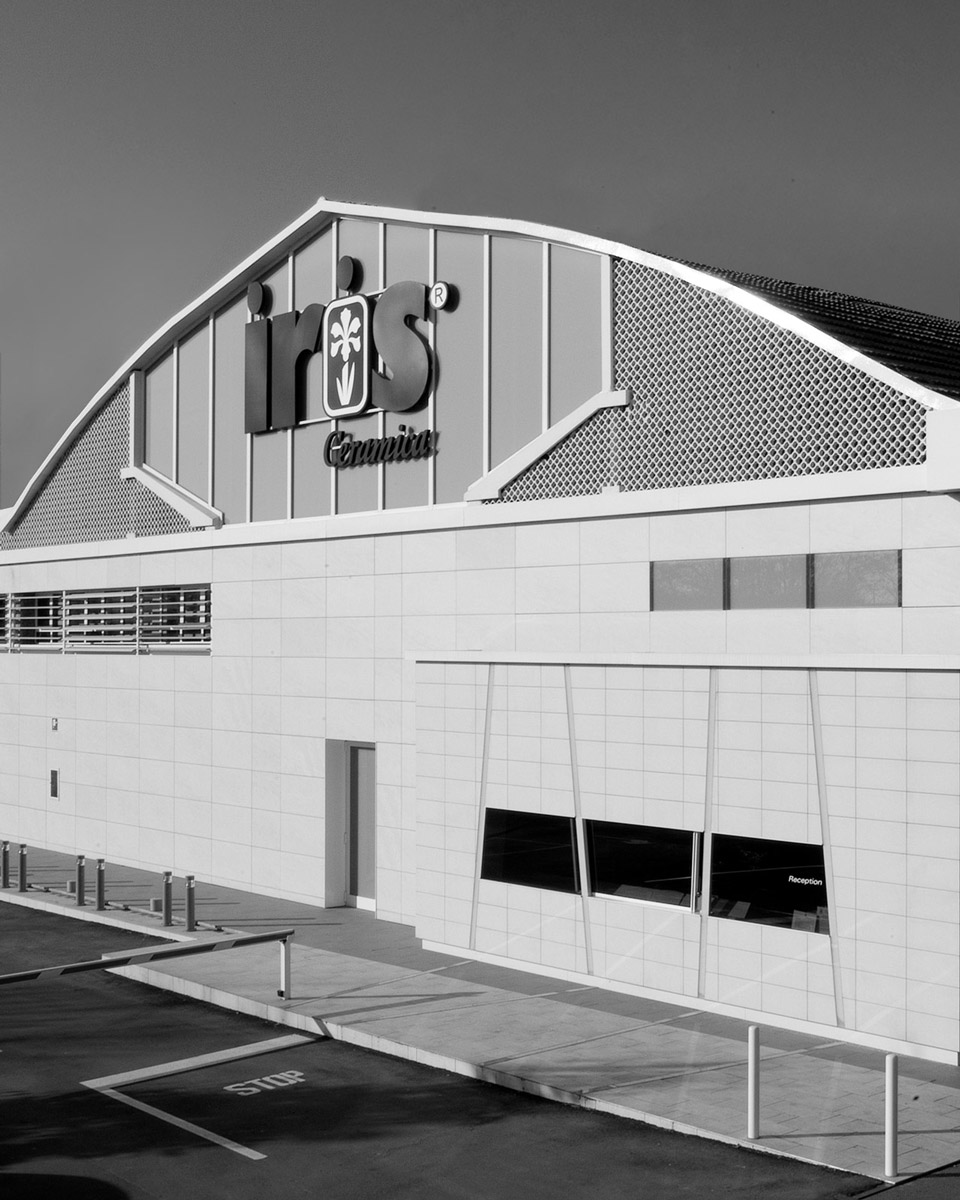 Iris Ceramica's Plant
Company: IRIS Ceramica
Year: 1961
Location: Fiorano Modenese (MO), Italia

With more than fifty years of experience, the company is constantly evolving in its production processes and technologies adopted, to implement the historical quality of its products with the new trends from the most avant-garde design. Every year the IRIS plant produces more than fifty collections which includes more than 2500 items. A rich, refined and special offer, able to satisfy the expectations and needs of national and international customers. A production that represents the best Italian craft tradition, satisfying the LEED protocol of the Green Building Council for sustainability At the Fiorano plant in 1971 the equation Ecology = Economy was applied for the first time, written and desired by the Founder to emphasize already at that time the attention to sustainability, on a continuous research for a quality understood also and above all as a quality of life.