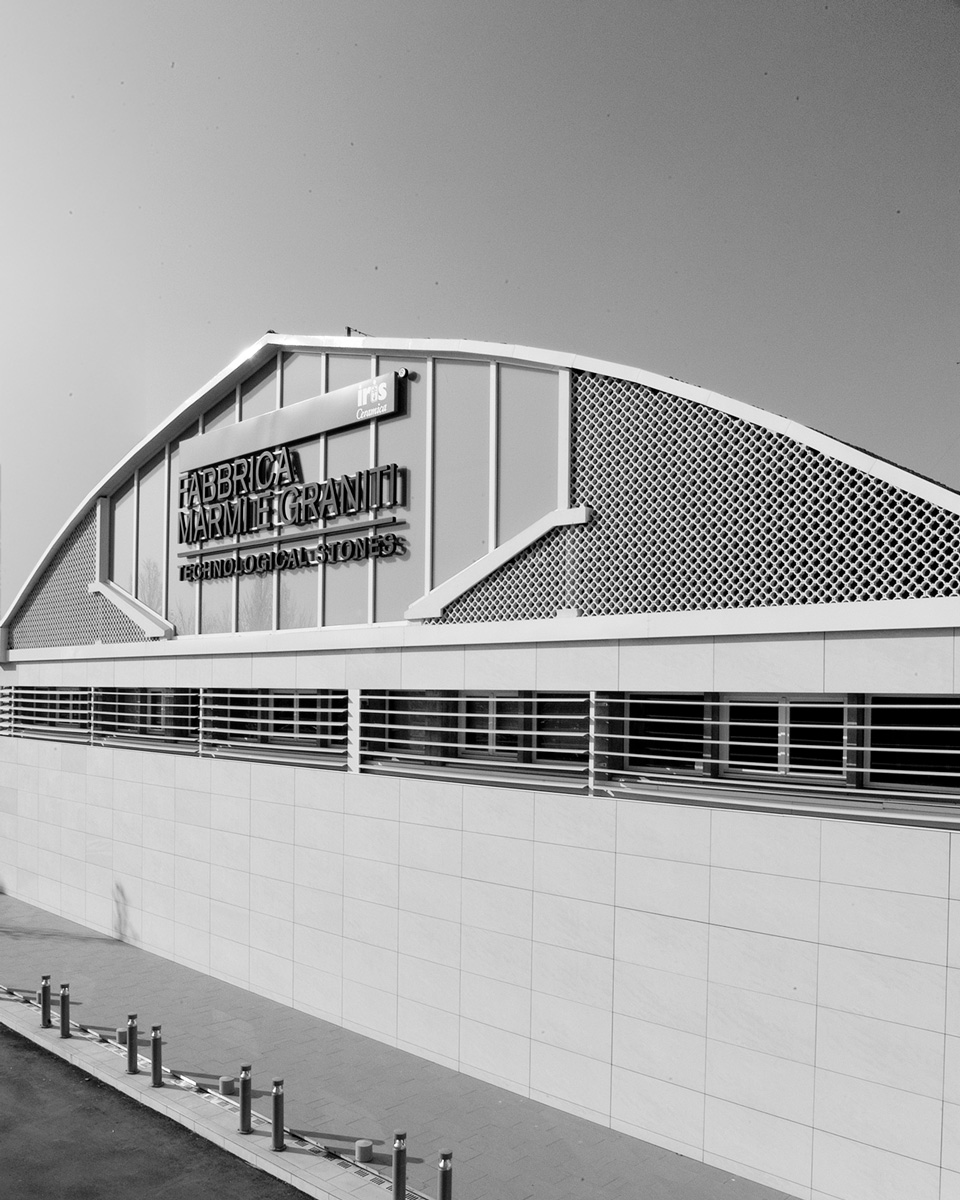 FMG Fabbrica Marmi e Graniti's Plant
Company: FMG Fabbrica Marmi e Graniti
Year: 1998
Place: Fiorano Modenese (MO), Italia

Romano Minozzi's mission in 1998 for one of the most prestigious brands of the Iris Ceramica Group was to create in the factory what nature had achieved over millennia: marble, stone and natural granite. The production processes engineered and implemented by FMG in the plant at Fiorano Modenese create products that not only appear natural but are also eco-compatible and high-performance.
Porcelain produced in FMG plants, which faithfully reproduces marble, stone and granite, combines the undisputed qualities of stone (3-dimensional, unique and workable) with the high performance of the best unglazed porcelain stoneware (veining through the whole slab, high resistance to frost, stains and wear, and reduced thickness). These solutions are shared with the most important names in design and architecture, who participate in the planning phases of new collections and push possible combinations towards unexpected and surprising results.