ENTRIES FOR THE ARCHITECTURE DRAWING PRIZE 2023 ARE NOW OPEN!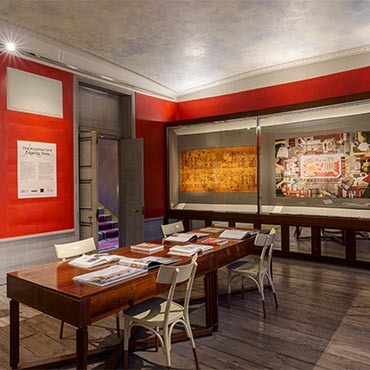 For the second year, Iris Ceramica Group is Main Sponsor of  The Architecture Drawing Prize: the international initiative, organized and promoted by  Make   Architects,   Sir   John   Soane's   Museum, together with the World Architecture Festival (WAF), that was established to celebrate and showcase the art of architectural drawing. Launched in 2017 and arrived at its 7th edition, the Prize is thought for reflecting on and exploring how drawing continues to advance the art of architecture today.
Until 8th September entries are welcomed from architects, designers and students from around the world in the following categories: Hand-drawn, Digital and Hybrid. Submissions will be evaluated based on their technical skill, originality of approach and ability to convey an architectural idea.
This year's panel is composed of authoritative members, including our CEO Federica Minozzi together with the Founder of Lily Jencks Studio, Lily Jencks; Artists Ben Langlands & Nikki Bell; Artist Pablo Bronstein; Senior Partner at Foster + Partners, Narinder Sagoo, Founder of Make Architects, Ken Shuttleworth; and Head of Exhibitions at Sir John Soane's Museum, Louise Stewart.
"Architecture can combine technology and environmental sustainability in order to stimulate more significant interactions between humans and the environment. The Architecture Drawing Prize is a brilliant opportunity to demonstrate the genius of people and the desire to experiment. Hence the importance of the Prize: it assumes a prominent role in reflecting architectural creativity" – Federica Minozzi.
The shortlist and winners will be announced in October and then go on display at the World Architecture Festival in Singapore from 29 November to 1 December 2023. The overall 2023 Winner will be announced at the preview of The Architecture Drawing Prize exhibition at Sir John Soane's Museum, which will run from 31 January to 3 March 2024 and will feature a selection of winning and shortlisted entries.
Floornature is the associate European media partner.