IRIS CERAMICA GROUP PRESENTS ITS 4TH SUSTAINABILITY REPORT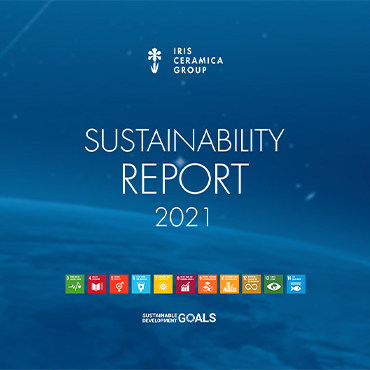 The Sustainability Report 2021, now online in the specific section, bears witness to Iris Ceramica Group's constant commitment to adopting a sustainable development model for a better future.
The Sustainability Report is the result of the careful measuring of business performance, illustrating Iris Ceramica Group's concrete, high-value actions for today and tomorrow in Environmental, Social and Governance (ESG) fields.
Ethics, transparency and communication are the values guiding the preparation of this document, aiming to engage and improve dialogue with stakeholders.
The Group's commitment is also expressed through the activities supporting 11 of the UN Agenda 2030 Sustainable Development Goals (SDGs) integrated into the ESG strategy as fundamental, concrete and measurable references.
Investments and innovative projects, international certifications, awards and recognitions obtained in 2021 underline Iris Ceramica Group's attention to creating ESG value in every phase of the production chain, with the primary objective of building a way of doing business in which ethics, growth and technology are part of the same project for a truly sustainable world.