CRADLE TO CRADLE CERTIFIED® SILVER FOR IRIS CERAMICA GROUP MATERIALS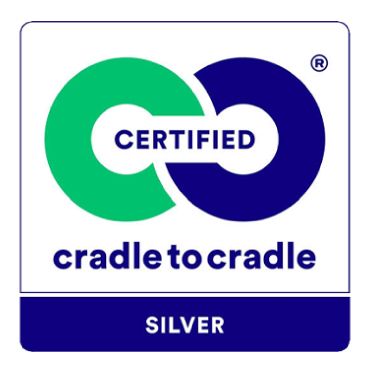 Iris Ceramica Group is proud to announce that its materials have obtained Cradle to Cradle Certified® Silver certification issued by "The Cradle to Cradle Products Innovation Institute", which promotes the production of innovative materials and products that work towards the circular economy.
Cradle to Cradle Certified® is one of the most ambitious global standards for the design and production of safe, circular and responsible products.
The assessment is based on five categories of sustainability performance:
Material Health: ensuring materials are safe for humans and the environment;
Product Circularity: enabling a circular economy through regenerative products and process design;
Clean air and Climate Protection: promoting renewable energy and reducing harmful emissions;
Water and soil stewardship: safeguarding water and soils;
Social Fairness: respecting human rights and contributing to a fair and equitable society.
The certification covers not only aspects linked to the product life cycle but also the respect for human rights by the company and the supply chain. Also for this reason, it is considered one of the most innovative, detailed and interesting environmental labels.
This prestigious recognition obtained by Iris Ceramica Group, relating to its Italian-made large ceramic formats, is just another confirmation of the innovation that has always marked the group and yet another milestone on its continuing journey towards an increasingly sustainable future.