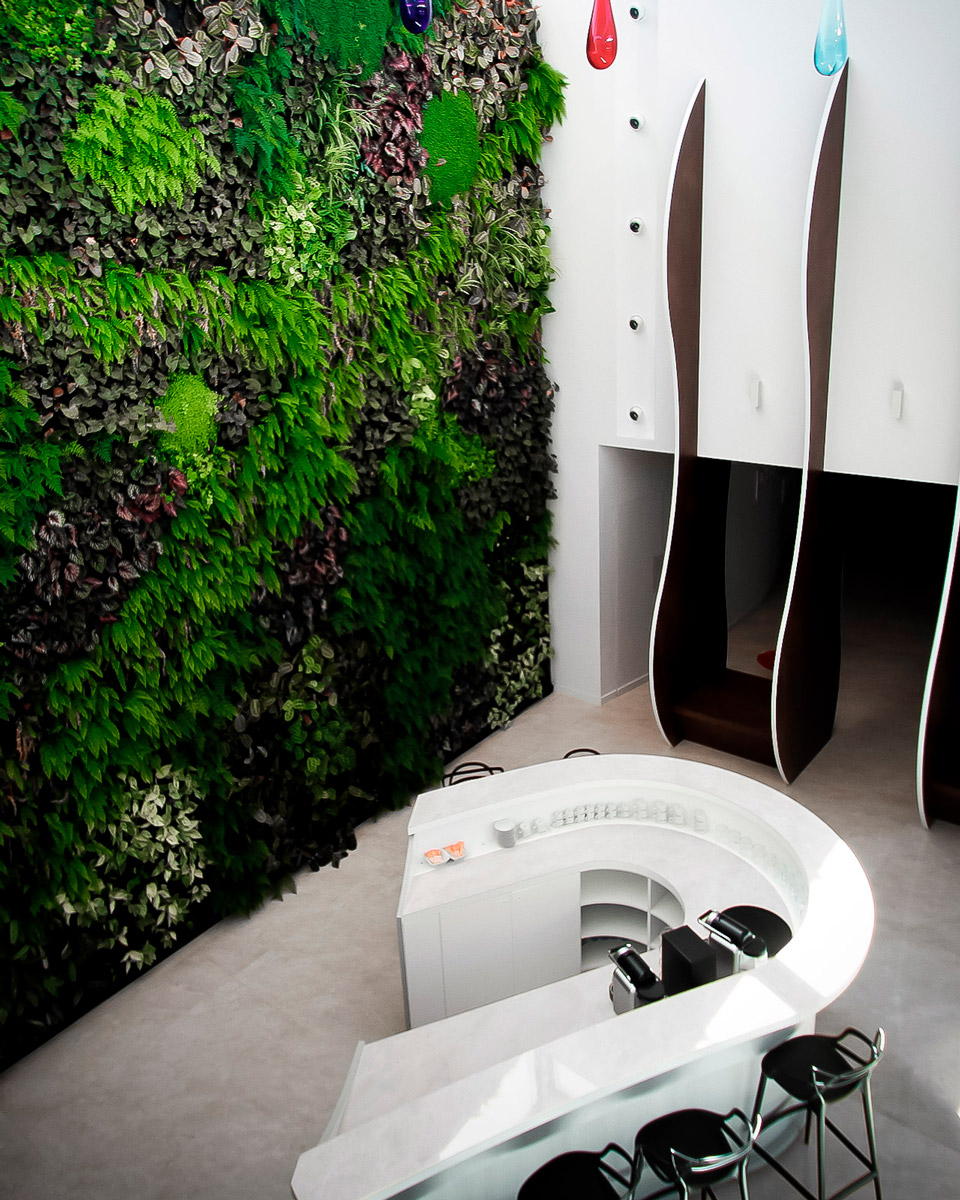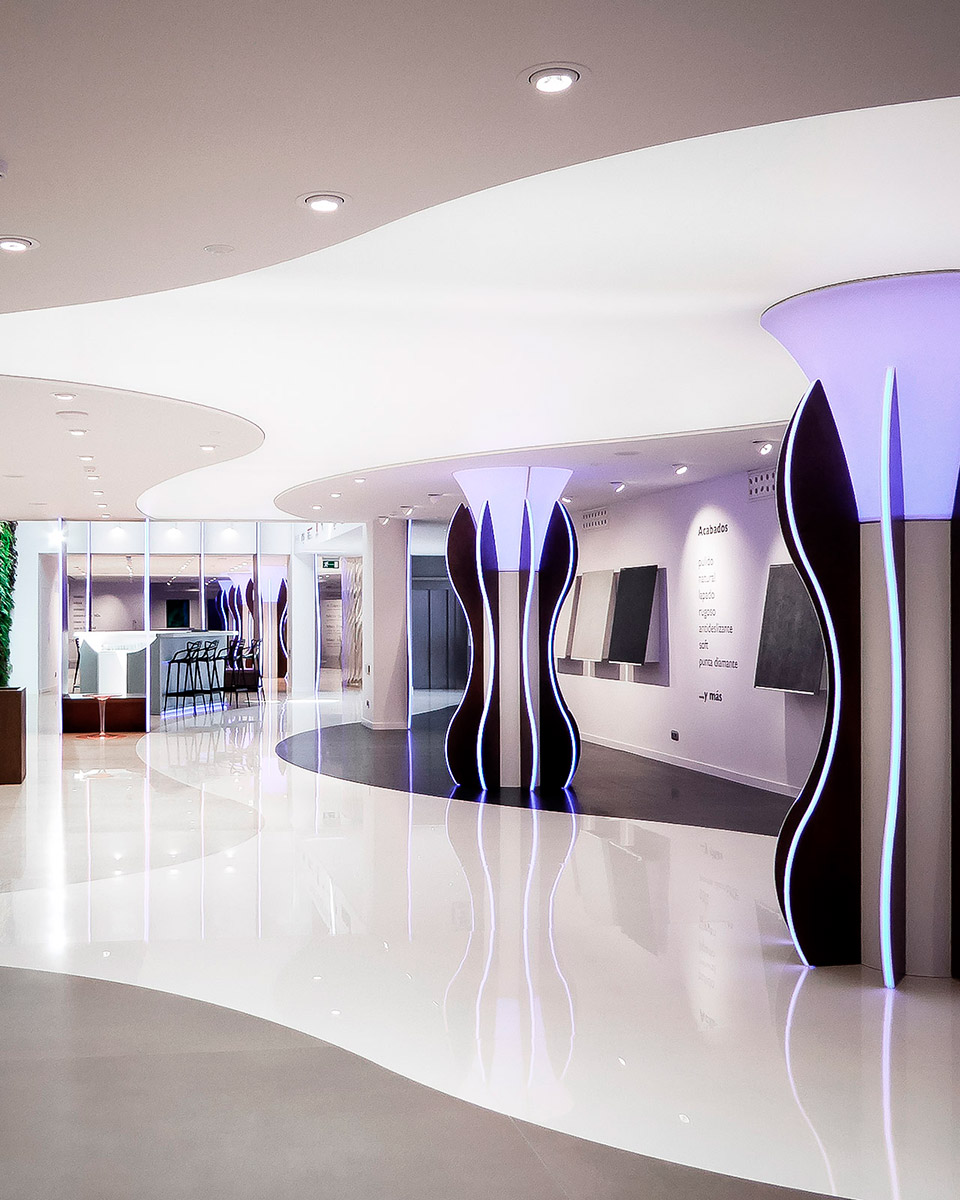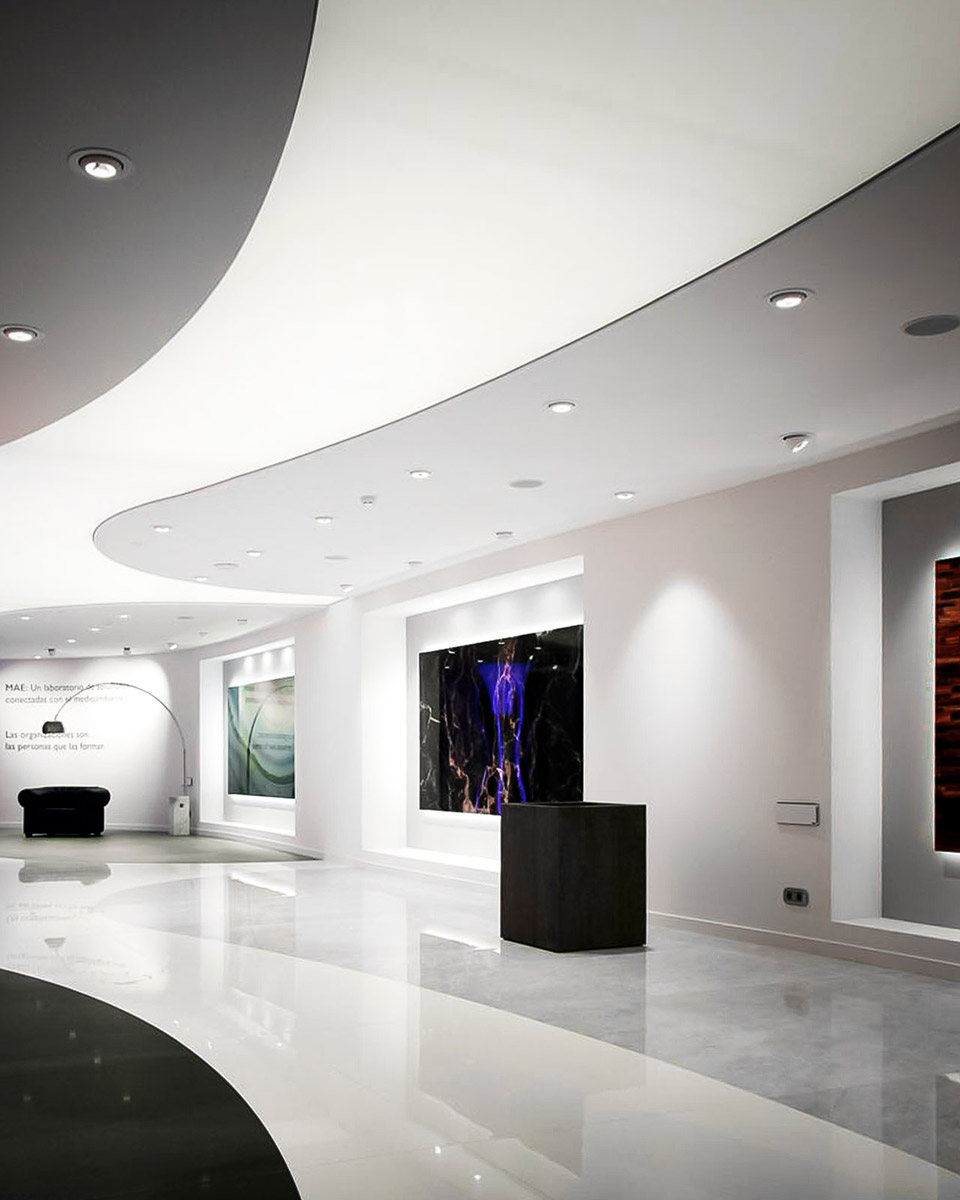 Castellon

Showroom: M.A.E.
Year: 2015
Place: C/Comercio,7 Alzamora (Castellon), Spagna
Square meter: 1000 mq M.A.E. is the exhibition space by Bertone Design at the Matimex headquarters in Almazora, Spain. Here, the exhibition area is transformed into a 'unique experience' for visitors, through sensory colour and aroma effects. It is an extraordinary place where visitors can see the latest collections from Iris Ceramica Group brands.

The space also has a 60 square metre garden: another sign of attention to sustainability..