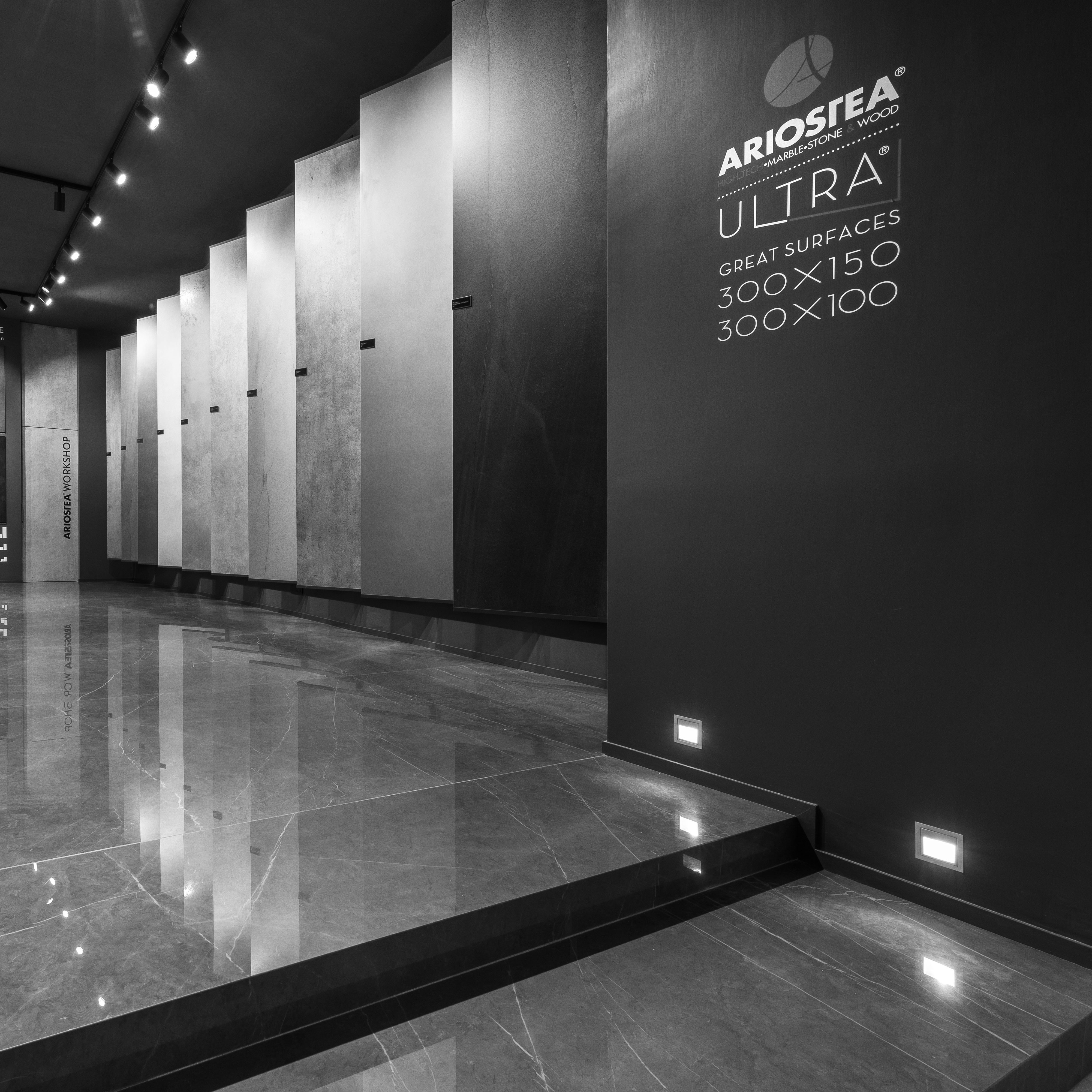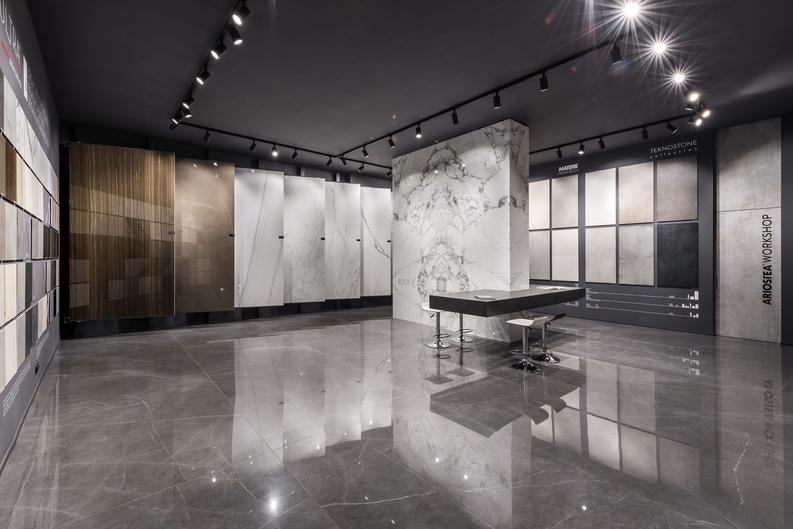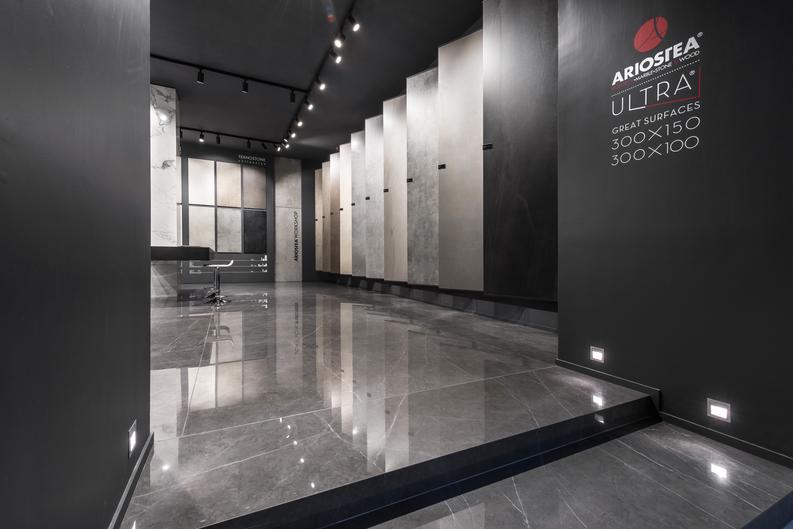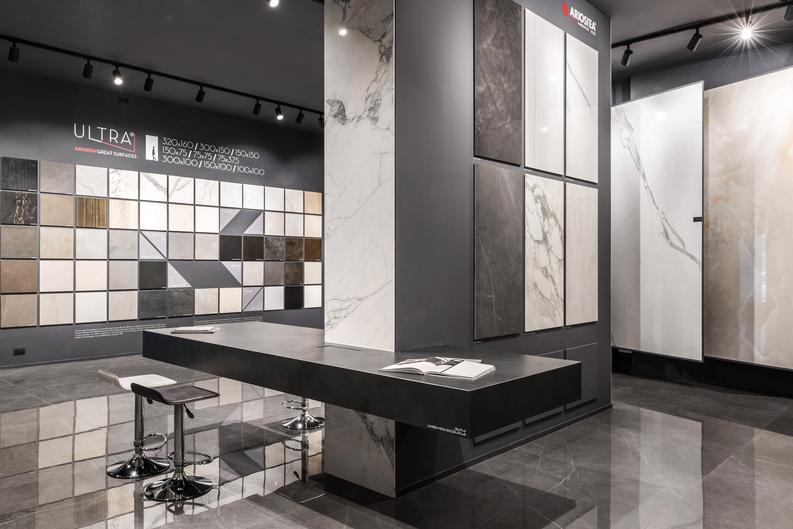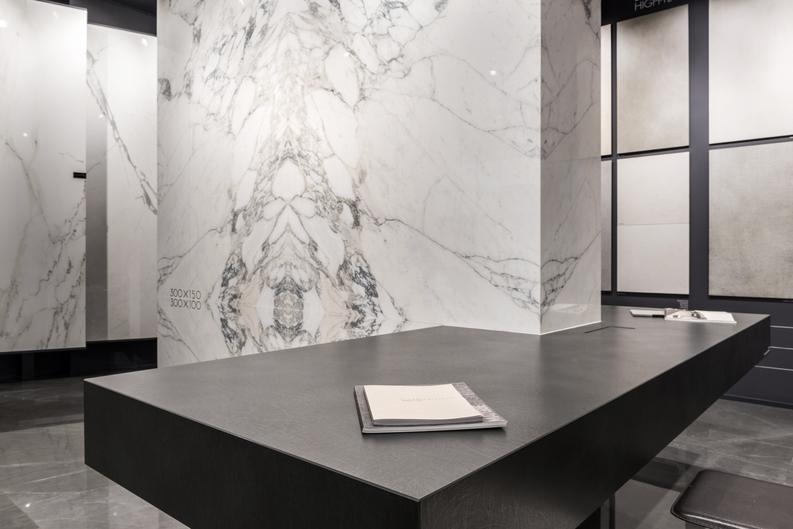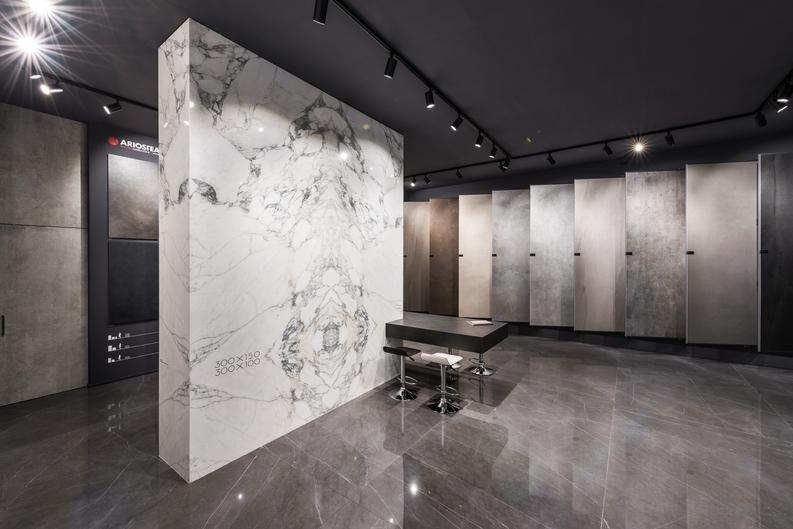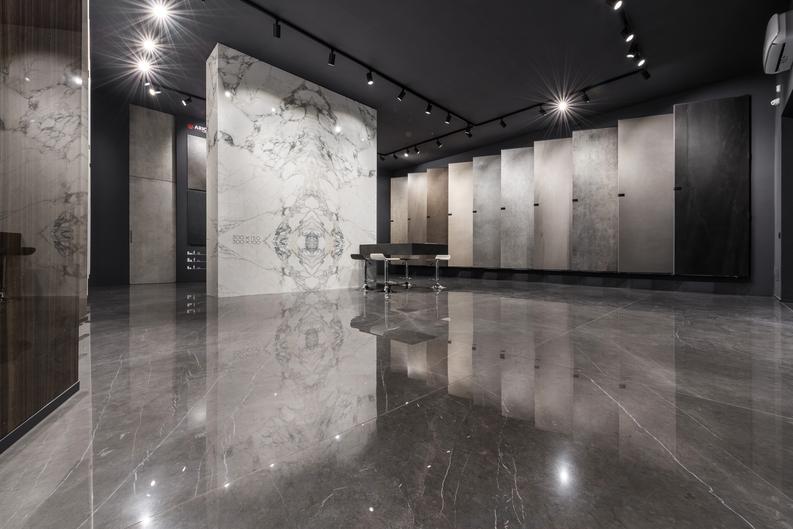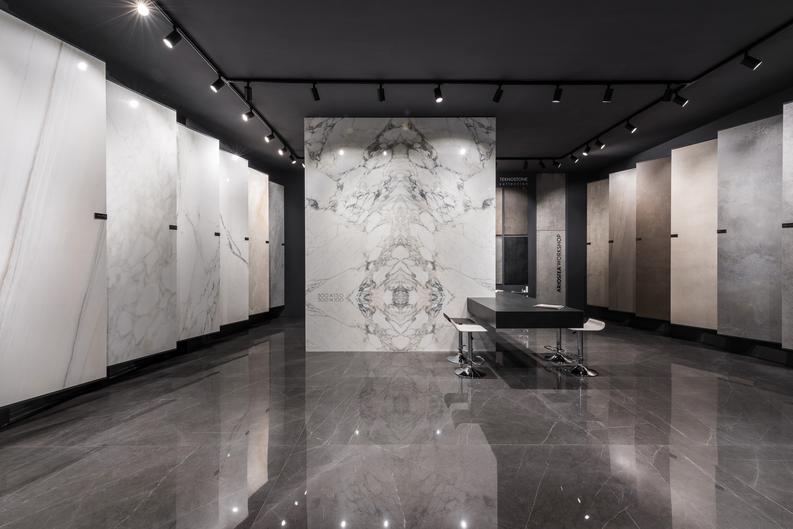 Ariostea Napoli Showroom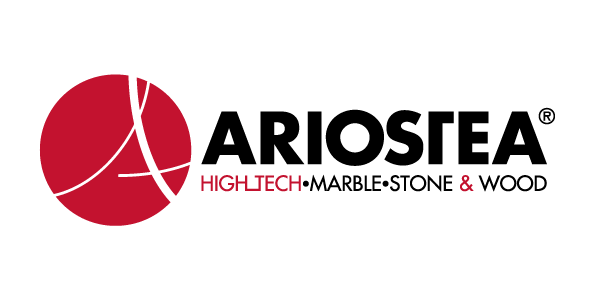 Showroom: Ariostea Napoli Year: 2017 Place: Via Pisciarelli, 60 - 80078 Pozzuoli (NAPOLI) - Uscita tangenziale Agnano The showroom was entirely designed by Marco Porpora Architetti according to an innovative concept: an open space where to display a vast array of products and, in particular, an exclusive and refined selection of the Ultra tiles, which measure up to 300x150 cm. A workshop that creates a dialogue between the world of design and architecture and Ariostea technical ceramics. A place where creativity and materials meet and projects come to life. Where you can exchange ideas, see them, and even touch them.

This lively and dynamic space aims at becoming a Creative Workshop, where industry professionals, architects, and designers can share their knowledge and experience and experiment with all the possible new applications of the various materials.